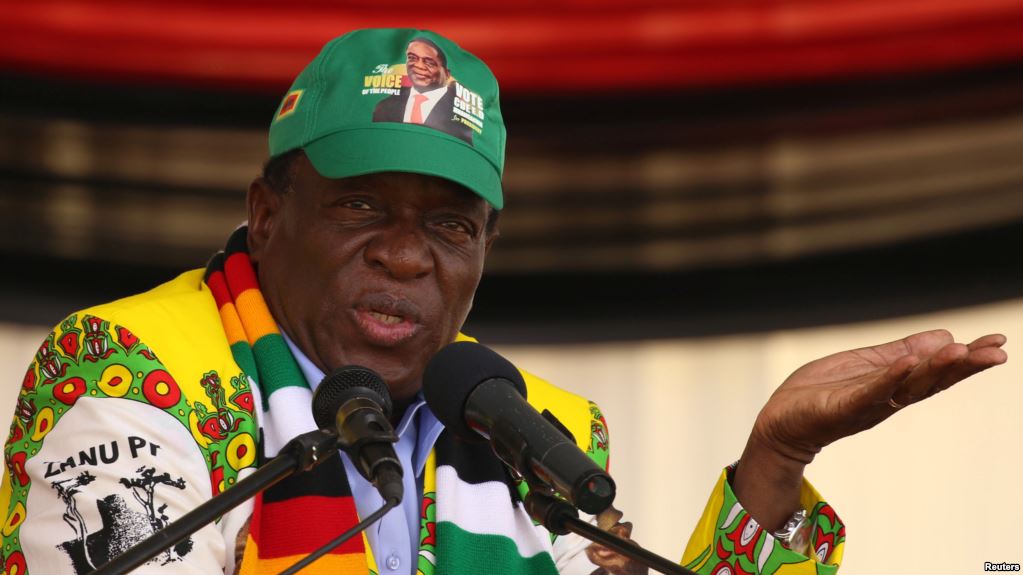 The ManicaPost
Wimbainashe Zhakata and Takudzwa Chiwereweshe Post Reporters
MUTARE residents have called for tightening of security around President Emmerson Mnangagwa following the bombing blast that occurred at White City Stadium (Bulawayo) last Saturday which killed two people and injured 47 others.
The bomb blast occurred when President Mnangagwa had finished addressing a bumper crowd at a Zanu-PF campaign rally, but escaped unhurt.
Vice President Kembo Mohadi, Zanu-PF national chairman Cde Oppah Muchinguri-Kashiri, Zanu PF national political commissar Cde Engelbert Rugeje and Vice President Chiwenga's wife Marry were among injured in the blast.
The Manica Post was inundated with calls from a cross-section of Manicaland folks calling for the tightening of security around the President and thorough probe into the attack targeted at him.
Veteran freedom fighter Cde Willard Mandeya had this to say: "The bomb attack is unacceptable and the liberation war we fought was enough, we do not want another war in this country.
We do not need another Middle East in Zimbabwe, we want peace.
These are things the security arms of Government and the party should closely look at and take intense corrective measure because whoever did it wanted to take many lives and might be tempted to do it again."
The sentiments were echoed by Mr Jacob Musindo (42), who said the bomb blast exposed laxity of security around the President.
"They should tighten security around the President because the bomb blast exposed some unacceptable degree of laxity. how can the President's security be breached like that.
Security around the President should always be tightened. no one should be allowed close to the President like we have been seeing.
Do people appreciate the hard work that President Mnangagwa is doing to make Zimbabwe a better place for all? Exposing such a good man to assassination is not a good idea. Those responsible for his security should do their best because Zimbabwe will never get a President of his calibre," said Mr Musindo.
Mrs Gladys Chaya (50), a teacher said: "No one really knows who attempted to assassinate the President but I am sure it is a political action. Even the President himself thinks so and that the assassination attempt was executed by those elements aggrieved by the new dispensation.
So something must be done to ensure his safety all times.
You cannot expose him like that."
Others interviewed said the ruling party should solve its internal dynamics without exposing the lives of innocent people to danger.
A resident who declined to be named said the bomb blast was a Zanu PF issue.
"It is a Zanu-PF internal issue. They know who did what and for what reasons.
I do  not know if the attack has attracted public sympathy to earn them votes in the forth coming elections.
However, the President is not the only one who needs protection when attending a rally. Protection should also be offered to all citizens at political rallies," he said.
Mr John Saruwaka (66) said the attack was an inside job which Zanu-PF should solve.
"The attack seems like a Zanu-PF issue than from the opposition. We want peace in this country and for Zimbabwe to remain peaceful, our leaders need solve their political differences peacefully," said Mr Saruwaka.
Mrs Maria Muranda (45), of Dangamvura likened the bomb blast to a declaration of war.
"The bomb blast can be a declaration of war.
We are now afraid to attend political rallies. It now seems like a number of people are dying at these rallies," she said.