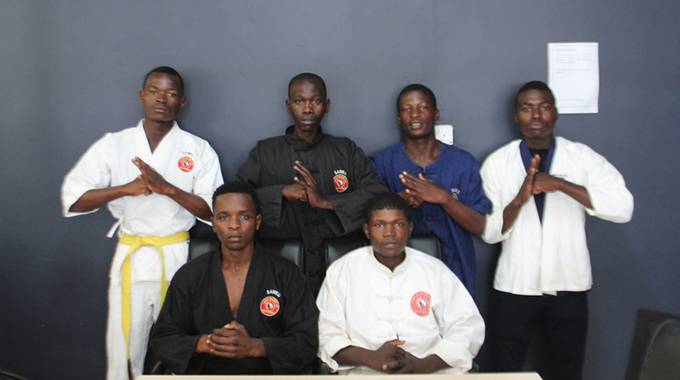 The ManicaPost
Emmah Chinyamutangira Sports Correspondent
TWO budding Mutare kickboxers Farai Mapondo and Blessing Muchisi raised the province's flag high when they performed well during the Annual Anniversary boxing talent tournament held at St Georges High School in Harare recently. The Sanko Jeet kune do Martial Arts Academy kickboxers, Mapondo and Muchisi, who snatched pole position and second position at the tournament, received their certificates and are now expecting to join the national team on a continental tournament which is going to be held in Morocco on April 6.
In an interview with Post Sport, Mapondo said out of the five kickboxers from the Mutare academy who participated two won their matches while Armon Marambire drew and the other two, Tickson Chihofori and Tinotenda Matika were knocked out in the final round.
"We want to became martial art masters and show our talent to the world. Our Academy has no formula. We use Bruce Lee style and we can fit in any kickboxing style,"said Mapondo .
He added that they also want the society to support martial arts and embrace it as a sport.
"People distance themselves from us because they think we are a threat to the society but martial arts is just a sport like any other sport. People should support us as we are not a menace to the society," said Mapondo. One of the kickboxers who also participated on the tournament in Harare Chihofori said they are in dire need of funds to buy full boxing kits and transport to attend to different tournaments.
"The challenge we are facing is that we do not have full boxing kits and money for transport to attend to different tournaments. We need financial support," said Chihofori.