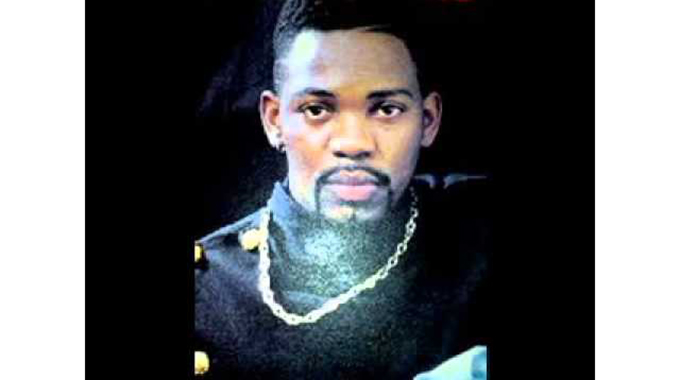 The ManicaPost
Moffat Mungazi
Weekender Correspondent
WHEN the list of people who have made a huge difference in the Zimbabwean music industry after independence is compiled, one name that will certainly make it there is the late Mutare-born singer and producer, Fortune "WofMan" Muparutsa.
While he was born in a musically-rich family, the gifted Fortune grew out of the shadows of a band — the RUNN Family — which comprised the Muparutsa siblings, to be his own man.
And he made it huge in showbiz, leaving an indelibly footprint both as a singer and producer.
Fortune was born in 1968 in Mutare and was raised in Dangamvura.
He went to Rujeko Primary School where his jewel started shining at a very young age. His keyboard-playing finesse would mesmerise even his fellows in the crew.
One of the founding members of RUNN Family, seasoned and acclaimed music producer, Peter "Cool Dude" Muparutsa recalled: "Fortune had an amazing flair on the keyboard. I could tell back then that he was immensely talented and would go very far in the industry because the stuff he was already doing at a tender age was simply incredible. I am not surprised with the lofty heights he scaled in his solo career as a musician and producer."
After trekking to Harare, Fortune earned fame as a singer of repute.  He turned professional and was serious about the business. His compositions were tight and flawless. Fortune also boasted a style that was unique. He stood out among his peers with distinction.  To prove his prowess behind the microphone, he churned out a full studio album, "Wheels of Fortune" in the late 90s. It was littered with chart-toppers.
Some of the hits from that compilation included "Wangu Ndega", "Sangoma", "Simbarashe" "Easy Money", "Chamutumba" and "Seka Wafa".  Other notable tracks from the man are "Rumours (Makuhwa)", "Dream Girl" and "Takasarudzana".  "Rumours" had trendy visuals to go with it. The sumptuous video, which captured the imagination of many across the nation, was even popular on the end-of-year television chart show during the year it was released.
Singing in a velvety voice that was pleasantly easy on the ear, he had a way with making music that was always on point.
His sharp sense of fashion also presented him as a well-groomed lad.
As Muparutsa mellowed into maturity as a performer, he turned his prodigious talents to making and producing music for other artistes.
He immediately established his own record label – WofMan Productions. There he identified artistes such as Alexio Kawara, Innocent Utsiwegota, Portia "Tia" Njazi and Major Playaz, to mention just a few.
From this combination, the WofMan calabash was served with chart-busters such as "Kumba Kwenyu" by Kawara, Tia's "Boy You Go To Know" and "Come To Party" by Major Playaz.
This lends credence to why Fortune is widely credited as the godfather of the urban grooves music movement. And rightly so, for his contribution to that cause was immense. He numbers among the pioneers of the genre which later grew in popularity at the turn of the millennium. Several other hits of that epoch had his fingerprints all over them. Excellence was the hallmark of his productions and anthemic stature its signature tune. For good measure and to broaden the horizons of this bracket, Fortune had his eye on the future as he honed and nurtured the skills of the likes of Gordon "Flash" Mutekedza as producers.
His Midas touch also inspired Delani "Step Aside" Makhalima and John Jay, the new crop of producers which emerged later.
As such, it would not be far-fetched to suggest that Muparutsa was a visionary who lived ahead of his time.
South Africa-based rapper, Maskiri (real name Alishias Musimbe) attributed his rise in the music industry to Fortune Muparutsa and acknowledges the role the "Ndiregerere" hit-maker played in shaping his career.
"I started going to the studio while I was very young. I used to go to (Fortune) Muparutsa's studio. R & B was my favourite genre but Muparutsa advised me that I am good at writing and raping. That is why I decided to opt for rap music," the "Muviri Wese" singer told our sister publication H-Metro in 2019.
The pair did the groovy "Huya Tisangane" together. Death then robbed Zimbabwe of one of its finest composers and producers on October 25, 2008.
Muparutsa died in the United Kingdom at the age of 40 and was buried in his native home, Mutare.
It was reported that at the time of his passing on, he was on the verge of agreeing terms to work with Senegalese-American icon Akon.
Muparutsa has remained great even in death due to the high standards he set with his sterling music service and some people have made calls for him to be honoured posthumously.
As Zimbabwe turns 41 this month, many music followers will remember Fortune Muparutsa — a music star who rose and shone brightly from the East — performer par excellence. As suggested by his name, Muparutsa was a fortune to this country's music industry.