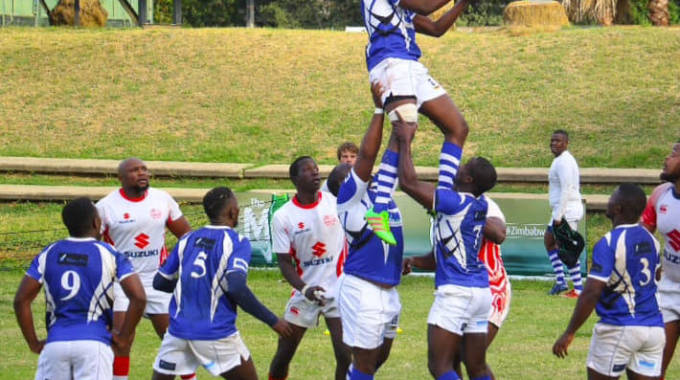 The ManicaPost
Ray Bande
Senior Reporter
MANICALAND representatives in the Paramount Under-20 Division One rugby league — Mutare Sports Club — opened their 2023 season account on a losing note after succumbing to a 10-21 defeat at the hands of Marondera Winston Academy.
Paramount Garments sponsor the Harare League.
University of Zimbabwe, Hatcliffe, Glenwood Stars, Marondera, Mabvuku and MSC make up the list of teams in Division One, while Harare Sports Club, Pitbullls, Old Hararians, Old Georgians, Horns, Zimbiru Titans, Northern Chiefs and FS Raiders are competing in the Premiership Division.
The Division One League does not have return fixtures.
Participating teams just play one-leg and the top team takes part in playoffs matches with the bottom team in the Premier division to win both the promotional and relegation tickets respectively.
Mutare Sports Club now await to face Waterfalls-based Pioneers at Old Hararians Sports Club in the next round of league fixtures. Meanwhile, five ladies from Manicaland took part in a leadership seminar held in the capital recently.
Manicaland Rugby Board chairman, Moss Kapumha confirmed the participation of the five in the crucial leadership course that was organised by the Zimbabwe Rugby Union.
"There are five young women between the ages of 18 and 30 from Manicaland who attended a leadership course in Harare. This course was organised by our Zimbabwe Rugby Union chairlady (Women's), Abigail Mnikwa in association with a development partner in Harare.
"Initially, it was supposed to be held at the end of December 2022, but was moved to January 2023. We only had three slots, but through deliberations with the leadership here and the organisers we managed to send five ladies to the leadership course.
"Only two clubs managed to send representatives, hopefully next time, Sahumani Bullets, Africa University and other districts will avail their ladies and expose them to such courses.
"On behalf of Manicaland Rugby Board, I would like to thank our chairlady, Abigail Mnikwa, her team and the development partner for remembering and supporting the girl-child in Manicaland Province. I know they have bigger plans for the girl-child in rugby in Manicaland this year," he said.