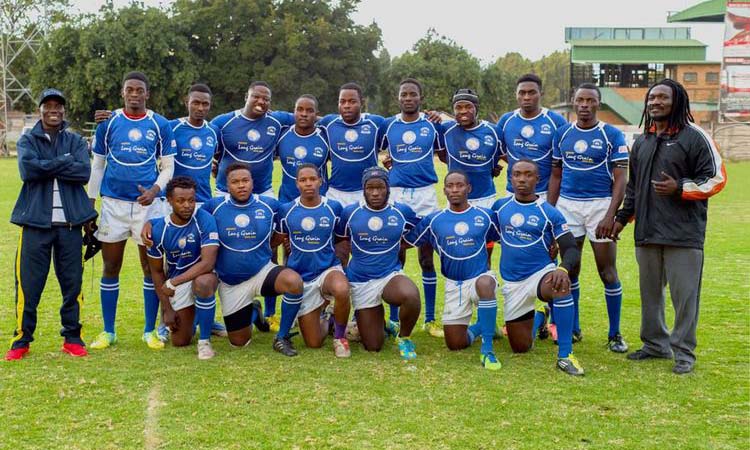 The ManicaPost
Ray Bande Senior Sports Reporter
MUTARE Sports Club has surprised everyone including themselves with an outstanding performance in the ongoing Intercity League that has charmed all neutrals.
Their captain, Gideon 'Chief' Muyambo, believes the team has what it takes to claim a place in the semi-final playoffs.
The Intercity League, formerly National Rugby League, returned after the latter abruptly stopped due to lack of funding in 2014.
Through their polished performance which has seen them winning six of the seven matches they have played so far, the Mutare outfit has convinced all and sundry that the eastern border city has a lot of untapped talent in the game.
Shumbas, as Mutare Sports Club are affectionately called, only lost one match to giants, Harare Sports Club.
Even though that defeat was a heavy 51-3 loss, Mutare Sports Club Class of 2017 could still earn the empathy of neutrals considering the wider margins that their predecessors in recent years have suffered at the hands of Harare Sports Club.
A Sables call up for three Mutare Sports Club players — Leon Tizora, Quinton Deda and Tatenda Maunga — is ample evidence of the big impression that Mutare Sports Club has made so far in the Intercity League, never mind the trio's failure to make the grade in the final squad travelling to Namibia tomorrow (Saturday).
"When we started off the season we thought we could just fight to evade relegation. That was our initial aim. This must have been a result of poor past performances. However, after realising that we could match the standards we raised the bar. We are actually aiming at nothing less than a place in the semi-final playoffs.
"Yes, we are not safe from relegation. We can still be relegated if we fail to maintain our standards and lose forthcoming matches, but our recent past performances give us reason to believe that we can achieve a semi-final playoff place," said Muyambo.
Nicknamed Chief, perhaps owing to exceptional leadership qualities on the pitch that earned him the captain's armband, Muyambo believes they have nothing, but pride to fight for when they face Old Georgians in Harare tomorrow.
"We are obviously coming into this weekend's match as underdogs because everyone knows Old Georgians are currently the log leaders and have been ruthless. That means the pressure is on them to maintain that status.
"We have nothing, but pride to play for. That does not mean we are going there anticipating a defeat. We will give it our all and hopefully comes with a result that cements our newly found status as a team that is capable of standing the heat in the league," he added.
The Intercity League has 11 teams that include, MSC, Harare Sports Club (HSC), Gweru Sports Club (GSC), Old Miltonians (OMS), Old Hararians (OH), Old Georgians (OGS), Old Johannians (OJS), Highlanders formerly Western Panthers (WP), Matabeleland Warriors (MW), Police Defenders (PD) and Police Bulldogs (PB).
The teams will play each other twice with the top four teams making it through to the semi-finals and winners to the finals.
The winners will participate in the Gold Cup in South Africa on invitation basis.
The league will be played over 24 weeks, 22 weeks of round robin and a week of semi-finals and the finals week.
At the end of the season, the three bottom placed teams will be relegated.
The relegated teams will take part in the proposed Intercity Division Two league, a preserve for standalone clubs and this league will be the feeder league for the flagship Intercity League.
All teams that have second teams will take part in their respective provincial development leagues.
The initial plan was that the 2017 season will again see the revival of the inter-provincial competition to be run over a weekend in June, but lack of funds seems to have militated against the idea.