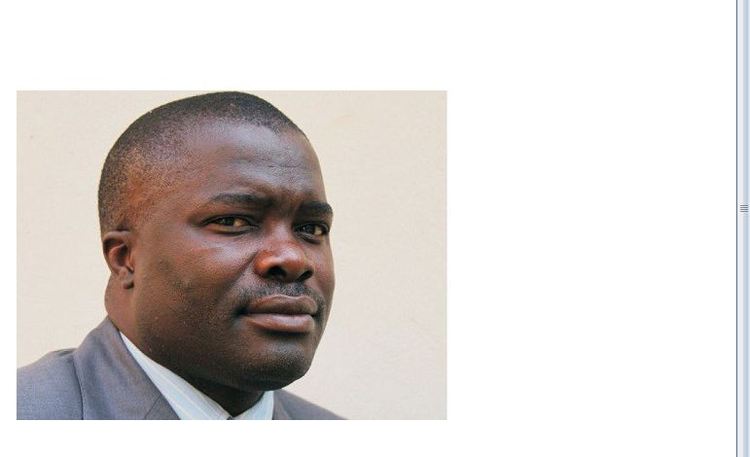 The ManicaPost
Samuel Kadungure Senior Reporter
MDC-T outgoing MP for Musikavanhu — Prosper Mutseyami — who was last Saturday heavily assaulted in intra-party violence resulting from chaotic primary elections, has opened up on the deadly encounter.
He said he is lucky to be alive.
Mutseyami sustained a broken right hand, bruised face and legs after being attacked by suspected MDC-T supporters from a rival camp.
Mutseyami has swapped Musikavanhu constituency for Dangamvura-Chikanga in a move that did not go down well with a camp loyal to MDC-T women's assembly boss Lynette Karenyi, who is eyeing the same constituency.
Karenyi is an ex-legislator for Chimanimani West.
In an interview, Mutseyami said he was attacked from behind and was hit with a steel pipe on the head. He passed out for about 10 minutes.
"I was attacked from behind;I was hit right on the back of my head. I think I was attacked with a steel pipe, if it was a solid one I could have sustained serious injuries. We could be talking of something else. I am lucky to be alive," he said.
"I passed out and fell headlong. I regained consciousness after about 10 minutes. I fell heavily on hard surface, and because the fall was uncontrollable, I got injured on my right hand. I also sustained some lacerations on my face and knees.''
Mutseyami said he has since made a police report and investigations were in progress.
He said his assailants should pay for their transgressions.
"The best thing is that whoever was involved should account for their actions and be made to divulge their motive. This is the process that is taking place, and it requires a lot of patience and thoroughness. So I will not say much until the process is over, otherwise I will jeopardise investigations. I am out of hospital, getting better, but not yet well," said Mutseyami before referring further questions to MDC-T provincial spokesman, Trevor Saruwaka.
Saruwaka said the attack on Mutseyami was unfortunate and it forced the opposition party to defer its primary elections in the volatile constituency.
He said tension has reached alarming levels in Chikanga-Dangamvura constituency with rival camps of the opposition party conducting primary elections separately, resulting in two sets of winners.
He said while political parties should exercise internal democracy,the MDC-T was failing the test due to factionalism and the imposition of candidates.
"He (Mutseyami) was meeting some friends at Nandos at around 8pm when he was attacked after he went out to answer a phone call.
"He was attacked from behind and passed out. He was rescued by friends, who took him to police.
"Police attended the scene and checked CCTV footage and there is detailed evidence as one of the cameras focused on the scene of the attack. However, the owners were reluctant to release the footage. The other camera had a hazy footage of the car that whisked away the assailants. The third camera missed the whole scene. The victim lost cash and a latest Samsung phone. Something is being done to access the footage with a view to bring the culprits to book," said Saruwaka.
"Police are handling that matter, and we cannot say much pending the finalisation of investigations. You know we are at the height of political activities and we do not know if he was attacked by internal rivals or it was an ordinary robbery.
"They are fighting for Chikanga-Dangamvura constituency and tension is high in that constituency such that you may never know how far the differences have gone.
"The elections were not finished; we have a situation where a rival group conducts its primaries and declared their candidates winners, and the following day the other camp does the same, resulting in two sets of winners. For now I can say Chikanga-Dangamvura is unfinished business," said Saruwaka.
Police spokesperson Inspector Tavhiringwa Kakohwa was not immediately available for a comment.
MDC-T Manicaland provincial chairman David Chimhini, who is said to be backing Karenyi, confirmed the attack on Mutseyami, but denied any involvement.