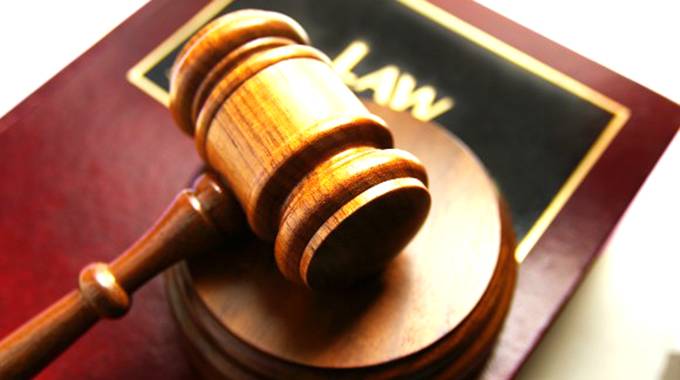 The ManicaPost
Melody Vherenaisi
Weekender Reporter
OWNERSHIP of a shop and house has left a Mutasa woman at crossroads with her three sons, whom she accuses of assaulting and harassing her.
Judith Chimwaza is fade up with her sons, Abisha, Abel and Innocent Chikwengo's indiscipline and applied for a peace order against them.
The bone of contention is the estate left behind by the children's late father. The sons are demanding ownership of a shop at Manica Bridge and a house in Mberi Village in Mutasa.
Their mother has since remarried and the sons are against the union, fearing that this might deprive them of their father's inheritance.
The feuding parties appeared before Mutare magistrate, Mr Xavier Chipato who granted the peace order which bars Abisha, Abel and Innocent from visiting the Mberi Village homestead for the purposes of disturbing Chimwaza's peace, insult, assault or harass her. They were also barred from visiting the Chikwengo Shop at Manica Bridge.
The peace order is valid for five years.
Mr Chipato also advised the parties to sit down as a family and find a lasting solution to the dispute.
Testifying in court, Chimwaza said her sons wanted her dead and were enemies of progress.
She said her sons also disrespects her as their mother.
"When their father passed on, they demanded his will which they claimed was written in the presence of their sibling, Innocent. They claimed that the will gave them ownership of the family land, house and shop at Manica Bridge.
"I am not aware of the presence of such a will. What I know is that the house and shop belong to the whole family, and not a few selected individuals. This is the root cause of all the challenges bedeviling the family," said Chimwaza.
She said at one point Abisha grabbed her brand new car worth US$50 000 and was involved in a serious accident that wrecked the vehicle. She said Abisha never apologised for the loss of the vehicle.
Chimwaza also said Abisha is now claiming ownership of his late brother's vehicle that was being used by their sister, Lucia.
"At one time, Abisha incited his brother, Innocent to verbal and physically attack me. He also damaged some of my property at home before proceeding to the shop where he assaulted the shop assistant, calling her names in the process. He ordered the shop assistant to leave. The matter is pending before the courts," said Chimwaza.
Chimwaza also said Abisha visits her home at midnight and insults her despite his full knowledge that she is a hypertension patient.
Chimwaza also said her other son, Abel inherited his late brother's wife as a second wife. She said the wife also mistreats her.
"Abel's wife was against his second marriage. I stopped him when he tried to crash her with a big stone. He also wanted to attack her with a knife. I saved my sons from going to jail after they were implicated in a theft of someone's property. I had to sell my herd of cattle to settle the issue, but they are now repaying me through insulting and harassing me," said Chimwaza.
She further claimed that her sons were harassing her because they are jealous that she is now married to another man.
"They want my husband gone because they are afraid that he might take-over the shop and the land that rightfully belonged to their late father. I have been married to the man for 12 years now and they know him very well. Jealous has driven them to do what they are doing," said Chimwaza.