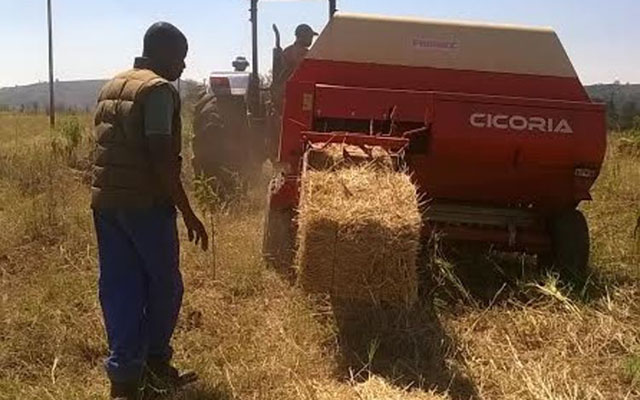 The ManicaPost
Luthando Mapepa
ABOUT 160 cattle were reported to have succumbed to the El-Nino induced drought in Chipinge last week.
Early this year, Chipinge was severely hit with over 2 000 cattle dying due to water and feed shortages.
The areas that were severely hit and recorded the highest cattle mortalities are Ward One (Maunganidze), which lost 112 cattle, followed by Ward Four and Ward 16.
Cattle and other livestock in these areas are reportedly surviving on twigs.
Water is scarce in Wards Three and Four which cover Mutema and Tanganda.
Tanganda River which over the years served as the main source of water has dried up.
In Ward Four (Birirano area), farmers who were relying on relief pastures in mountains were forced to withdraw their cattle because of the presence of a pride of lion that strays from Save Conservancy.
The Livestock Production and Development officer for Chipinge, Mr Ben Chidziso, confirmed the development, adding that they were doing a census to ascertain the magnitude of current deaths.
Chipinge Rural District Council Ward One councillor, Clr Manyange, said drought mitigatory measures carried out early this year by various development partners only rescued the situation in affected areas at that time.
He said an average of 12 cattle was dying per week in his ward.
"The new deaths of cattle are being recorded in wards which were not seriously affected by drought last year. Statistics this year show that areas like Maunganidze which is now recording more deaths was excluded from drought support programme since there were no deaths recorded at that time. There is need to roll out a drought mitigatory support programme like what was done in other wards," he said.
Ward Four councillor, Clr Godfrey Makuyana, remained optimistic that the drought mitigatory initiatives in the district would be extended to his ward.
LPD partnered with farmers to create Chipinge Livestock Development Trust which is working with farmers in hard hit areas like Tanganda, Musani, Kondo, Maronga, Chibuwe, Masimbe, Chiso, Gumira, Rimbi, Matezwa, Mwangazi, Manzvire, and Chisavanye to save livestock from death.
As a drought mitigatory strategy, CLDT sells subsidised survival stock feeds at various centres within the district and buy cattle in a bid to speed up destocking initiatives.
CLDT also helps make water available for livestock to drink.
Livestock in areas like Mabhiza, Madhuku, Mwanyisa, Rimayi, and Manzvire, among other areas travel long distances to access water, and this must be reduced to enhance livestock productivity.
"The organisation received a total of 574 bags of survival meal for this year and it was distributed to critical areas. The farmers were purchasing the meal at $13 subsidised fee per bag, but currently the meal has run out. The group has also managed to use their resources and purchase molasses in Chiredzi.
They are also hiring hay bailer to harvest hay in the highlands of Chipinge. Basically here in Chipinge, if these farmers are empowered with recourses we can produce food for our cattle. For instance we are a cotton growing district and if we get resources we can manufacture cotton cake for cattle," said Clr Makuyana.