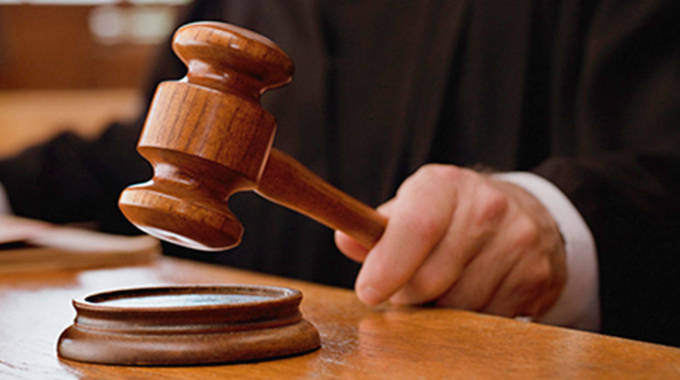 The ManicaPost
Tendai Gukutikwa
Weekender Reporter
HE who is quick to borrow is slow to pay!
The German proverb was brought to life after a Mutare businesswoman sued her former close friend over a US$4 480 debt which he has failed to pay after he got timber on credit.
Siziwe Mukonde recently dragged Kudzai Lynote Mapisa to Mutare Civil Court demanding that he settles the US$4 480 debt that he owes her for the timber she supplied to him.
Mukonde told presiding magistrate, Mr Xavier Chipato, that she trusted Mapisa and supplied him the timber on credit.
Mukonde also said during the subsistence of their friendship, Mapisa lent her US$3 000 as capital for the timber business.
"When I borrowed him the money, we agreed that I would supply him with timber worth US$4 480. He would recover his US$3 000 and pay me the balance of US$1 480. He, however, rushed to court and claimed his US$3 000 well after taking delivery of the timber," said Mukonde.
She said Mapisa breached her trust as a friend when he failed to pay her.
"The timber was supplied and delivered, but was never paid for.
"Since the court ordered me the last time we were here to pay him back his US$3 000, it is only fair that he also be ordered to pay me the money he owes me for my timber," she said.
Responding to Mukonde's claims, Mapisa said he does not owe his former friend anything. Mapisa also denied ever buying timber from Mukonde.
"I have no knowledge of her supplying me any timber.
"Even the invoices she is producing in this court seem to be fake. Why would someone generate an invoice for someone who has not paid anything? It does not make sense.
"The invoice does not have any date stamp and she has also not produced any acknowledgement of debt before the court.
"All the documents she is producing are fake," he said.
Mapisa, however, produced an acknowledgement of debt document with both his and Mukonde's signatures stating that the latter owed him US$3 000.
"If she has proof that I owe her money, she should produce it before this court. I never received any timber from her. She just wants to waste the court's time and make a counter claim against me.
" If indeed I owe her that much money, why did she not sue me prior to my lawsuit?" he said.
Mr Chipato adjourned the matter to a later date for judgement.