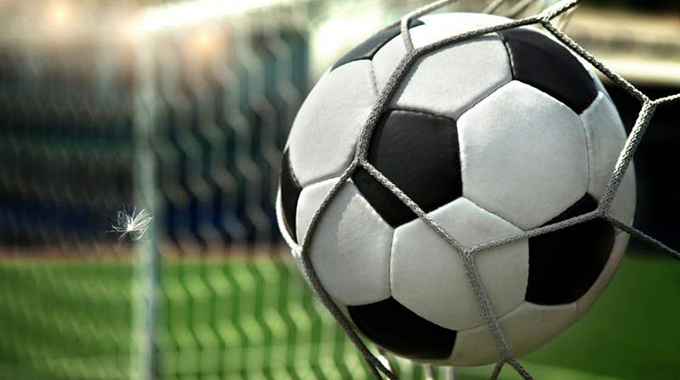 The ManicaPost
CONGRATULATIONS are in order to former Dynamos defence lynchpin Kaitano "Ngwenya" Tembo for guiding his team SuperSport United to the MTN8 Cup triumph last Saturday.
This is the ex-Warriors vice captain's first piece of major silverware while shepherding his charges from the dugout after having agonisingly came short in the same tournament last term as losing finalists, going down on penalties to Benni McCarthy's Cape Town City.
But this time around the coach championed the Pretoria-based side's getting it over the line with a 1-0 victory over Highlands Park.
Having previously served on a caretaker basis, Ngwenya was thrust into the deep end following the resignation of his erstwhile superior Eric Tinkler and at that time was coy about being the substantive boss.
The former was last July even described by the latter in glowing terms as one of the brightest minds in the game in Mzansi and his profile continues to grow.
At the time of his interim appointment the former Zimbabwe international was at his modest best about the task at hand.
He had in his humility insinuated that he was only interested in serving the best interests of the club while driving them towards achieving their goals.
"For me, I am here to try and help and perform my duties to the best of my ability and I think that's the most important thing.
Last season I did the same, so for me it's not about the job, what is important is the team . . . I am always there whenever I am needed to play my part and that's what's important," he was quoted as saying back then.
And for him that was the beginning of a journey which culminated in one of the club's finest hours last weekend. As was with the previous campaign when demotion from Super Diski was looming large over the Tshwane side, he helped them duck the chop and dodge relegation.
Having steered them clear to safety he was rewarded with a permanent job and immediately set his sights on making the next step up – challenging for top honours.
Having been there before playing hugely peripheral roles, the MTN8 gold is certainly the height of his coaching career to date as he masterminded a smash and grab heist.
Crucially for Tembo, he has been part of the team's history for the past two decades after joining up as a player at the turn of the millennium and its DNA deeply runs in him where he has come to understand the culture that defines the club.
As an ex-captain he has been in charge of both their junior and reserve sides and has since then been making strides up the ladder to becoming the first-in-command where he finds himself today.
Having been previously tried in different capacities, he can now be trusted with the hot seat as he is proving to be a winner.
And this was Tembo's way of paying back the faith Matsatsantsa invested in him in the top job.
As his coaching credentials continue to swell he may as well need to upgrade himself in this regard as did McCarthy, who is seven years younger than him, been to England to watch and learn from Pep Guardiola's Manchester City as part of his Uefa Pro License badges. It is heartening that Kaitano already has a good starting point with his hands-on experience.
Having over the years been an understudy learning from such gaffers as Pitso Mosimane, Stuart Baxter, Gavin Hunt, Gordon Igesund and Tinkler – some of the biggest names in South African football – Tembo is now graduating with distinction and earning his stripes.
For a player who was part of the history-making pioneer cast who represented the nation at their debut Africa Cup of Nations finals appearance in Tunisia in 2004, he has not ruled out another romantic dance with the senior men's team as a coach this time around if the chance presents itself.
Undeniably, a strong finish in the league could earn the gold-winning gaffer a contract extension at Matsatsantsa. Also, he can blaze a trail and set the tone for other gaffers like Norman Mapeza, who recently joined Chippa United, to emulate as it opens a window of opportunity and possibilities for other local coaches.
Without any shadow of doubt, this is a special and proud occasion for Ngwenya because he has won the cup on merit as both a player and coach. A truly momentous moment to savour, this defining occurrence is set to have a refining effect going forward.
He is making some steady but notable progress in his career as a coach, shooting straight at heaven and wants to be among the stars.
Having upped the tempo, long may Tembo's success continue with SuperSport United and beyond!
Next port of call for Kaitano Tembo? The Super Diski championship title perhaps!
If it is about football that you care let us share the cheer because we are made for the game, made about the game!
For interaction send your views, comments and contributions through feedback on WhatsApp or sms to 0736 036 593 or e-mail:[email protected]