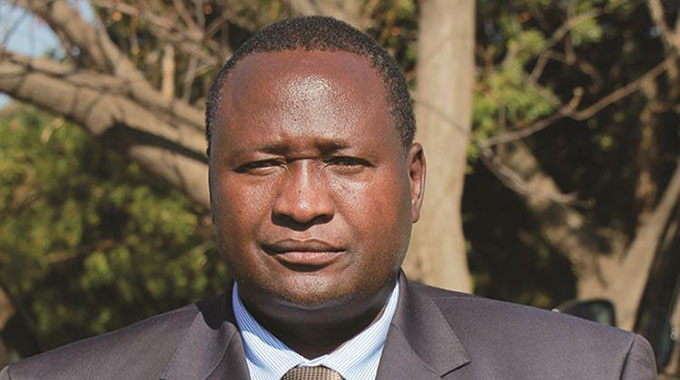 The ManicaPost
Liberty Dube Post Correspondent
HOUSE of Assembly Member for Dangamvura/Chikanga, Cde Isau Mupfumi (Zanu-PF) believes he has done a lot to upgrade his urban constituency since becoming its legislator in 2015.
While Cde Mupfumi said more was in the offing ahead of the elections, some constituents doubt his sincerity.
His exploits drew mixed reactions from the constituency's 10 wards. He inherited Dangamvura/Chikanga following the recall and expulsion of Mr Arnold Tsunga from MDC-T. Cde Mupfumi rates himself highly as an MP and argues that service delivery issues blighting his area were a prerogative of Mutare City Council, though he often intervenes to save the situation.
"We engaged a contractor who is going to rectify the water situation within three months. In the mean time, I deploy a water bowser in Dangamvura and Chikanga and residents are finding the intervention helpful. I played a key role exposing corruption at Mutare City Council, which led to the resignation of previous administrators. I give full support to residents' demands for better service delivery," said Cde Mupfumi.
Cde Mupfumi said he assists the less privileged, orphaned children, child-headed families and the elderly. He donated six coffins to bereaved families of six cross border traders who died in an accident in 2015 along the Masvingo-Beitbridge Road. He also availed a bus to carry mourners to the funerals for free. He assisted with rehabilitation of a footbridge bridge connecting Dangamvura and Hobhouse.
"I established constituency offices at Dangamvura Beithall and Chikanga Sports Club with free Wi-Fi for residents. The Constituency Development Fund (CDF) will be released soon and we had meetings in the 10 wards to outline the criteria to be used in determining the projects to be implemented. It's also an opportunity to consult them on what they want addressed in their wards. Shortage of water was a major grievance as most suburbs do not have constant tape water hence the priority of the committee to drill boreholes.
"Nine boreholes are set to be drilled in the various suburbs. As a way to combat possible cholera outbreaks, especially due to the rain season, we are going to build three public toilets," he said.
Boreholes will be drilled at Sheni Primary, T 'n'T bus terminus, Dangamvura Old pit, Dangamvura Shopping centre, Area 14, Harlem Ground, Zimbabwe Prisons and Correctional Service primary school and in Gimboki. A clinic in Fern Valley and a classroom block at Fern Valley Primary will be renovated using part of the funds. Residents, however, said Cde Mupfumi had a weakness of making tall promises that go unaccomplished.
Mr Tendai Chirozva of Hobhouse said Cde Mupfumi should first honour his election campaign promises on infrastructural development.
"Some of the promises he made in 2015 are yet to be fulfilled. We need footbridges, especially in Hobhouse for residents, especially children to use during rainy seasons. He promised us a beast per ward if he won, but he never delivered. We actually expected him to honour such simple pledges.
"It is not like we need meat too much, but we expect him to honour his word to earn our trust," said Mr Chirozva.
Mr Boniface Zvirokwazvo, of Ward 9 said: "Where is the ambulance, which he promised to give to the constituency for better health delivery services? He handed over medication at Save Clinic, pledging a lot more, including an ambulance, but nothing materialised."
Mrs Chidzikwe, of Gimboki said: "Thanks to him and the Urban Development Corporation (Udcorp), we saw the drilling of a number of boreholes, but some of them are now dysfunctional and need rehabilitation. He should come back to the people and listen to our concerns. We have a lot of challenges, including shortage of water."
Tendai Mucheka said a footbridge in Ward 6 was sub-standard.
"He should have made a more durable bridge, which is safer, especially for our kids," said Mr Mucheka.
Vendors in Wards 6 and 7 were bitter over their eviction.
"We used to sell vegetables and other things before our stalls were removed when former president Mugabe came to Mutare. We were never allowed to return to our operating points, and we expected him as our MP to address this, but he did nothing," said Mbuya Mangweka.
"It is better for Chikanga to stand alone. It must be separated from Dangamvura because we hardly see him here. He is always in Dangamvura. We do not feed on free WiFi, we are starving. Chikanga has been the same for the past 10 years. The roads are in a sorry state, we have no water, some of us are still to acquire title deeds for our houses," said Mrs Foroma.
"Although he has been bringing a water bowser, he made us pay a dollar for a bucket of water, which he claims is for diesel," said Miss Georgina Garwe.
Mupfumi, however, disputed the assertion, arguing that the water was for free.
"Our bowser is always available to dispatch water for free, we do not ask for money from anyone," he said.
Mrs Marilyn Mufoka said Mr Mupfumi was a father figure who cared for the needy.
"He made sure we received maize meal and rice, and we are happy that we can send our children to school. He always looks after us well and whenever in need of food, he comes to our rescue.
"He treats us like his children. Whenever he attends parliament sessions he comes back with some feedback. He is a good communicator. Unlike the previous MPs that we hardly saw and heard from, he visits us regularly occasionally briefing us on development in the area," she said.
Cde Mupfumi has also been commended for contributing meaningfully to debates in Parliament. He gets a rating of 7,5 /10.