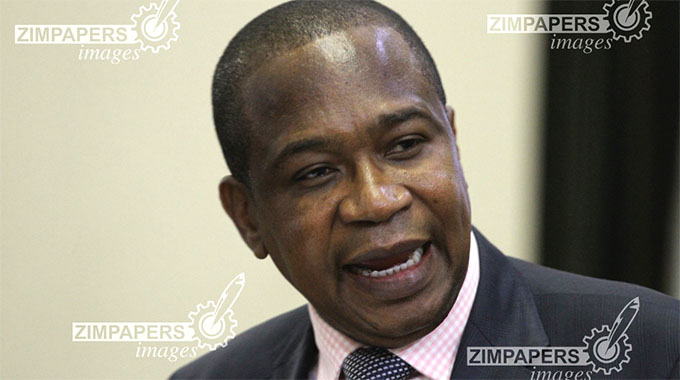 The ManicaPost
Liberty Dube Business Correspondent
MINISTER of Finance Prof Mthuli Ncube and Minister of Industry and Commerce Nqobizita Mangaliso Ndlovu are next Thursday expected to be among the top speakers at the Zimbabwe National Chamber of Commerce Manicaland chapter business conference to be held at Golden Peacock aimed at unlocking the economic development potential in Manicaland province.It will be held under the theme: "Enterprise Development, Corporate Entrepreneurship and Sustainable Growth."
ZNCC Manicaland and Chiredzi regional manageress Ms Perpetual Guwila said Minister of Higher & Tertiary Education Prof. Amon Murwira and Minister of State for Manicaland provincial affairs, Dr Ellen Gwaradzimba are also expected to attend. Prof Ncube will deliver on a topic titled Transitional Stabilisation Programme – its Effectiveness, while Dr Gwaradzimba will speak on prospects of devolution.
Prof Murwira will make a presentation on a topic titled Heritage Based Economic Development (Innovation Hubs & Industrial Hubs) and Director Research and Value Addition in the ministry of mines Engineer Mercy Manyuchi will present on the topic Diamond Beneficiation Responsibility in Manicaland. Zim Trade chief executive Mr Allan Majuru will speak on the topic growing exports and enhancing development.
"For years, Manicaland province, which has great potential to be an economic hub, has lost out on significant opportunities for growth. Despite being home to some of the best tourist destinations, having an abundance of minerals                                  including gold and diamonds and having the best climatic conditions for most crops that can be exported, the province has remained dormant for decades.
"Not much progress has been made in terms of reaping full benefits of the resources that it is endowed with. We believe it is time to take action by hosting this conference to unlock the economic development potential in our province.
"We are looking forward to a successful and interactive conference," she said. Participants will part with $80 for the event.