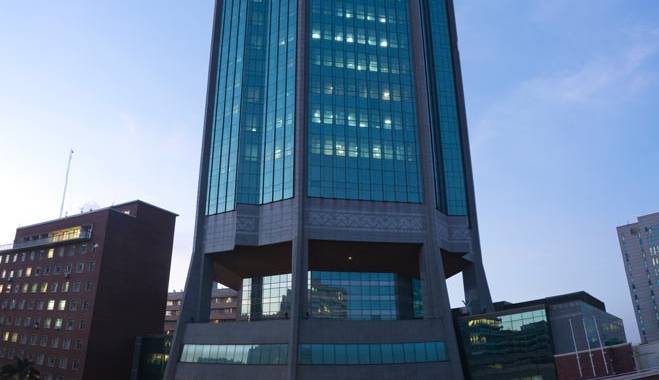 The ManicaPost
Rumbidzayi Zinyuke Senior Business Reporter
THE micro-finance sector is lobbying Government for the extension of their licence tenure, a development that will increase investment into the industry.The Reserve Bank of Zimbabwe (RBZ) currently issues yearly licences to microfinance institutions (MFIs) whereas the banking and insurance sectors have perpetual licences.
This, according the MFIs, constrains the flow of investment into the sector. The Zimbabwe Association of Microfinance Institutions (ZAMFI) regional coordinator Mr George Nhepera told
The Business Post that the restrictive licence regime was against calls by Government for increased financial inclusion, particularly in remote areas, where banking institutions have limited reach. Mr Mhepera said microfinance was a low hanging fruit that Government should take advantage of to ensure that more investment flows into the informal sector. This will eventually lead to increased productivity.
"We want to promote investment into the sector, but investors are not willing to commit funds where they are issued with a one year licence.
"Considering that the minimum capital level is a deposit of $5 million, taking up MFIs when the next layer of financial institutions, which is commercial banks, require $100 million, it then makes sense to promote the creation of privately owned deposit taking MFIs and credit MFI only," he said.
Mr Nhepera said privately owned financial institutions have the capacity to attract investments and technology from international players.
He said the sector had engaged the Ministry of Finance and RBZ on the issue of making microfinance licencing perpetual.
"We made submissions before the presentation of the 2019 National Budget requesting a review of the licence tenure. Although Finance Minister Professor Mthuli Ncube did not address the issue in the budget, we are still engaging them on the matter and have taken our submissions for consideration. We are hopeful that they will address the issue soon through other avenues," he said.
The microfinance sector has made considerable efforts to finance the productive sector, which is mainly constituted by Small to Medium Enterprises (SMEs). According to a ZAMFI third quarter report, the sector is targeting increased lending towards the productive sector with at least 49 percent of the loan portfolio directed at business and agriculture lending.
Approximately $87 million was set aside for productive lending as at September 30 2018. Of that amount, $40,5 million is lending to agriculture while $46,3 million is business lending.
The report notes that lending by microfinance institutions to the agriculture sector, at 23 percent of the loan book, was an outstanding achievement as the sector was directly related to food security and quick poverty alleviation among small holder farmers.
"This sector is also difficult as farmers need to identify lucrative value chains, concentrate in areas where there are irrigation schemes and appropriate and timely technical back up service," reads part of the report.