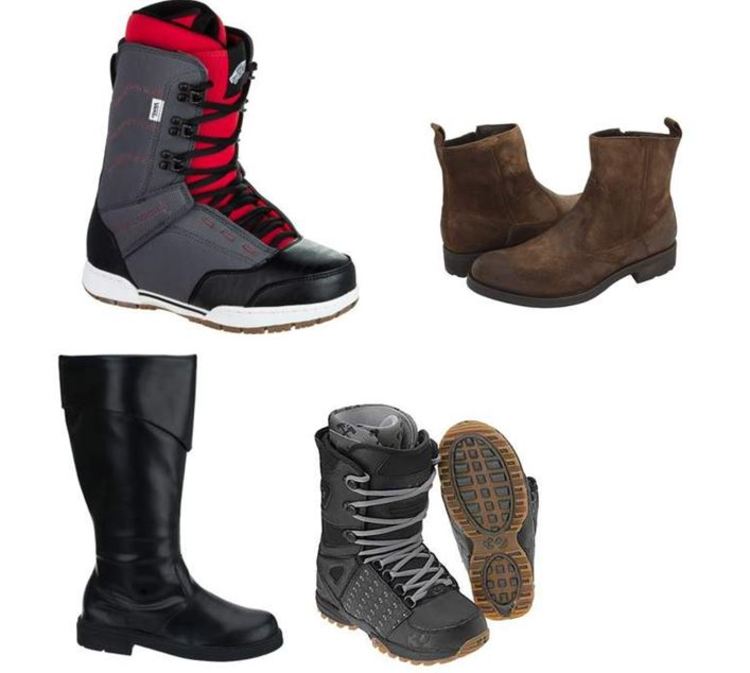 The ManicaPost
Ann Ruthenburg FashionMen we got your boots
Hie guys; here is an article on all you need to know about key men's boots this winter. Boots are a staple and essential to a man's wardrobe.
Chelsea boots — If you are looking for a versatile style of boot to go with almost every type of clothing, the Chelsea boot is the type for you. You can wear this men's boot style for both your day job and casual for the weekend.
Desert boots — The desert boot or chukka boot is versatile and you can combine it with many outfits. You can wear it with jeans and khakis in the summer or with corduroys for the cold winter months.
For the summer and spring season, you have the option of wearing the suede material. When the weather starts to cool down in the winter, you can also get this boot in a leather material. These boots are more common in dark brown, mid brown, and chocolate brown because they are the most versatile colours.
Hiking boots — Hiking boots are for men who love adventure in mind. They are sturdy and weather resistant. These styles feature a leather lining and orthopaedic features for extra comfort.
The orthopaedic features provide ankle support so you are able to stay comfortable even when you navigate through tough terrain. However, you do not have to love hiking and the outdoors to enjoy these boots. You can wear them during the colder months when you take your dog for a walk or simply to go out on the town.
Cowboy boots — No men's boot styles list would be complete without having cowboy boots on the list. These western style boots have a long history and everyone can recognise a well-made cowboy boot.
They are both functional and stylish. You can get them in the taller version or a shorter style. The traditional cowboy boots are tall, angled, and featured a riding heel. The shorter boot version does not feature the riding heel because it is meant for walking.
Work boots — The work boot gets its name because the features are created with functionality in mind. Work boots have to be weatherproof so they protect you when you are working in less than desirable conditions.
The features include waterproof liners, insulated uppers and treaded out-soles. The material of work boots is also resistant to protect your feet from injuries it something heavy were to fall on your feet. If you need a great example of work boots, think of Timberland-style boots, which are durable and stylish.
Dress boots — Dress boots are a great choice when you want to invest in boots that are made of exotic leather and are great when you want to dress up your outfit. They also feature the same thin lace style as dress shoes.
You can even wear these boots with a suit because the boot will be covered and all you will be left with is what will look like a dress shoe. Keep in mind the versatility of these boots does not come cheap. They are a big investment, but you will get lots of wear out of them.
Heritage boots — Out of all the men's boot styles, the heritage boots are the perfect combination of function and style. They are meant to look distressed like old utility boots, so they are often made by hand. They lack all the features of a real work boot, but are more versatile and stylish to wear on a daily basis.
Derby boots — The derby boot is best described as a combination of brogue boots and Nike sneaker boots. With this style of boot, you will get two styles in one. Derby boots have a round-toed area and are open-laced.
They come in many different colours such as chocolate brown, tan, and black. You will be able to wear these with practically everything.
The rocker boot — Out of all the men's boot styles, this one will make you feel like a real rock-star. This is a combination of a cowboy boot because it features the angled tip and the riding heel, and a harness motorcycle boot.
This is for real rock and roll fans that want to let out their inner party animal and do not mind a little bit of androgyny.
There you go men. Men's boots come in a variety of styles and functionality. There is a style for everyone. Now that you know about the trendiest men's boot styles, it is time to shop.
Ann can be messaged only on 0772933845, or emailed on [email protected] or found in Meikles Department Store Hair and Beauty Salon Mutare.