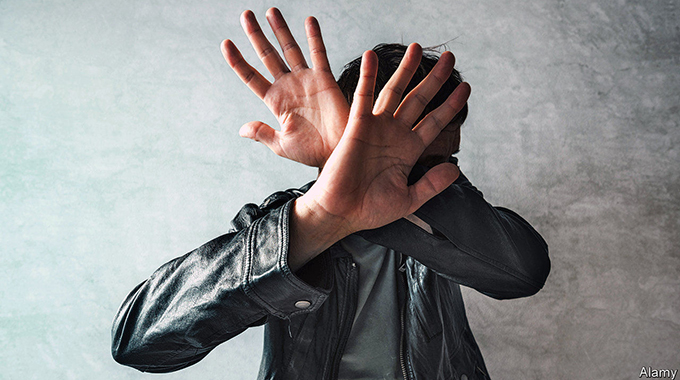 The ManicaPost
Liberty Dube Post Correspondent
While women constitute the bulk of the victims of gender-based violence (GBV), there is a considerable number of men who are suffering the same fate at the hands of women, it has been established.
Manicaland has recorded 250 cases of GBV since the beginning of the Covid-19 lockdown at the end of March.
The national GBV Hotline (Musasa) recorded a total of 2 519 GBV cases from the beginning of the lockdown on 30 March until 13 June.
Padare/Ekundleni Men's Forum on Gender programmes officer, Mr Jonathan Chindewere attributed the increase of GBV cases to infidelity, financial constraints, gender equity and equality.
"Over 600 cases were recorded through our online platforms and offices during the lockdown period between March and May countrywide, with Manicaland recording over 250 cases.
"A provincial and national overview reveals that women constitute the bulk of the victims of GBV, although there is a considerable number of men who also suffered the same fate at the hands of women.
"During the lockdown, couples' sources of livelihoods dwindled, thereby resulting in conflicts. Our societies have been tailored to think that men are breadwinners and are supposed to provide for their families. This mindset needs to change. Some men are now being abused because they can no longer provide for their families," he said.
He added that infidelity also stands as one of the major reasons fuelling GBV.
"Partners can no longer hide anything from their phones at a time when they are confined to their homes most of the times. During the first and second week of the lockdown, we received five cases of men who attempted to commit suicide after realising that their partners were having extra-marital affairs.
"Other reasons have emanated from gender equality and equity. Women have been doing unpaid care work at home, especially before the lockdown when their husbands were at work. During this period, women are now saying men should also do some of the chores, something that has caused tensions among couples, leading to verbal, emotional and physical abuse," he explained.
He said their organisation is offering psycho-social support in terms of counselling and reaching out to survivors and perpetrators.
"We need to have a holistic approach to issues contributing to GBV. People have lots of unresolved issues. If the relationship is no longer working, they need to sit down and talk. The ndogarira vana vangu (l will stay for my kids) concept is dangerous and archaic.
"If you try talk about it and you realise that the relationship is no longer working, we encourage people to agree and part ways," said Mr Chindewere.
Shamwari Yemwanasikana founder, Ms Ekenia Chifamba, who is also a girls' rights activist said, "Some of the causes of GBV are economic driven. People respond differently to insecurities. Some become abusive, either physically or emotionally. In severe cases of insecurity, the girl-child becomes disproportionately vulnerable as she is more at risk of exploitation. In such times, we have witnessed the girl-child being forced into marriage as families seek to ease their economic woes.
"With the lockdown encouraging physical distancing, some people are experiencing frustration, depression and stress. In this case, individuals, especially those with a history of violence, may find themselves resorting to violent conduct as a way of dealing with their problems," said Ms Chifamba.