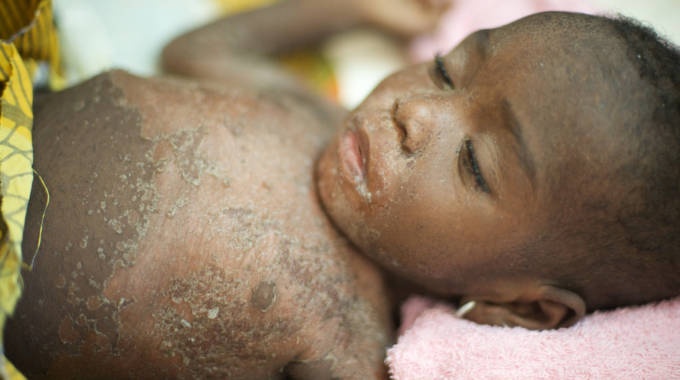 The ManicaPost
Samuel Kadungure
Senior Reporter
MUTASA is experiencing a surge in measles deaths which has shot to 23 after 17 new fatalities were recorded in the last fortnight.
About 135 confirmed cases of measles have been recorded in the district since the initial two were reported two weeks ago.
The district has set a target to immunise 78 000 children to eliminate the disease.
Inequalities in accessing vaccines, vaccine hesitancy and disruptions by the Covid-19 pandemic impaired routine immunisation services in the past two years.
Efforts to eliminate the respiratory disease are also being slowed down by some members of apostolic sects whose doctrines abhor health seeking behaviour.
The District Civil Protection Unit (CPU) has since been deployed to the affected areas to address the issue of vaccine hesitancy through community engagement programmes.
The unit also seeks to debunk religious and cultural myths towards vaccines with the help of cultural, religious and community leaders.
The CPU has also adopted a native framework where community health workers are integrating local languages to disseminate information to improve community knowledge on vaccines.
Mutasa District Medical Officer, Dr Cephas Fonte said 61 000 children have been vaccinated since the first cases were detected on April 13.
"Our vaccination coverage has been set at 78 000, and so far we have vaccinated 61 802 children.
"We have recorded 135 confirmed cases of measles, while 17 new suspected deaths due to measles have also been recorded. Most of the cases are being recorded amongst apostolic people who not believe in vaccination," said Dr Fonte.
"The CPU and various stakeholders have been conducting engagement meetings with community and religious leaders, especially those from indigenous apostolic sects, so that they can encourage their communities to take their children for vaccination.
"The engagements have been fruitful because the religious leaders have opened up and are allowing their children to be vaccinated. The children are also taking Vitamin A to boost their immune system," said Dr Fonte.
Malnutrition, especially Vitamin A deficiency, increases the risk of death from measles.
A number of those who survive risk having serious complications, including blindness, loss of hearing, and nerve damage.
Measles is an endemic disease in the country.
It has a high mortality rate, especially in children, despite the availability of vaccines.
When provided on schedule, two doses of the measles vaccine can result in long lasting protection against the potentially deadly disease.
Measles is caused by the rubella virus, and transmission occurs through direct contact with infectious droplets when an infected person breathes, coughs, or sneezes.
After exposure, the most visible signs include fever, coughing, a runny nose, red lips, red eyelids, rash, peeling skin and difficulty breathing.
In children under five, measles can lead to diarrhoea, Otitis media, pneumonia, encephalitis, seizures and death.