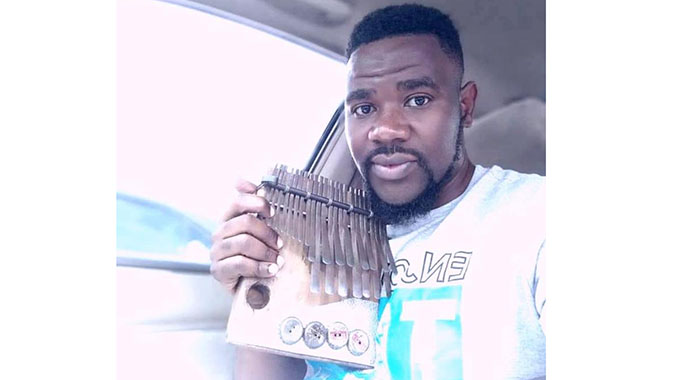 The ManicaPost
Liberty Dube
Entertainment Correspondent
A BUDDING afro-fusion musician, Ranson Madzamba, whose mbira-strumming prowess has captured the hearts of many, is set to drop a video which captures the beauty of the Eastern Highlands.
The video of the song 'Huya Tigare', which is on his newly-released album 'Pamusoroi' was shot in the majestic, mountainous Vumba Range.
Madzamba's music has an afro-fusion flair. He fuses mbira with contemporary drums, guitars and keyboards.
He has set his sights beyond borders after he recently shot another video in India. The video features Bollywood star and choreographer, Bhavin Misra.
"We shot the video of the song 'Huya Tigare' in Vumba. I am yet to set the date for the release of the video but I am pretty sure my fans will love it. The beauty of the Vumba thickets make the video an exceptional production," said Madzamba, who fronts The Chaminuka Tribe.
His road to stardom started in 2009 at Midlands State University when he would attend mbira playing sessions by Music and Musicology students at the institution.
"I developed real love for the instrument and I quickly bought my own mbira, before looking for a mbira playing teacher. Later on I realised that one can actually eke a living through this instrument. I developed a passion for this instrument and decided to go a gear up last year when I went to China.
"I had gone there for other business, but I had my mbira with me. I was asked to play at a certain function and I was overwhelmed by the response I received, which prompted me to go straight into the studio the moment I came back home," he said.
Recently, Madzamba officially launched 'Pamusoroi' online.
The album was produced by Clive 'Mono' Mukundu and Maselo and it carries 11 tracks, including 'Perekedza Anokuda', 'Varimudande' and 'Hanya Nani'.
The afro-fusion artiste has toured and performed in Asia. He has been marketing his music globally.
"Mazarura Music is here to stay. We are on a mission to market the mbira globally. Even Google has acknowledged that our traditional mbira instrument is one of the world's best instruments, so it is up to us as Zimbabwean mbira players to take the leading role and prove that to the world," said the 35-year-old Madzamba.