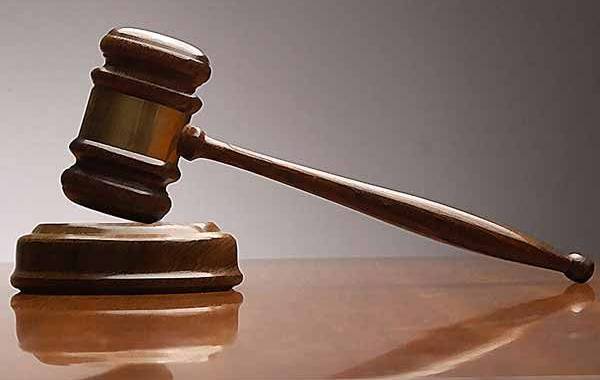 The ManicaPost
Tendai Gukutikwa Weekender Correspondent
THE six suspects who allegedly kidnapped and assaulted freelance journalist Clayton Masekesa have been granted bail by High Court judge, Justice Chitati.
As part of the bail conditions, Saul Tomu, Penelock Majoni, Everson Mark Marozva, Hope Mwaipa, Joachim Runyanga and John Takaendesa were ordered to deposit $150 each at the Mutare Magistrates' Court clerk of court, keep residing at their given addresses, not to interfere with State witnesses and report at ZRP Mutare Central Police Station on Mondays and Fridays.
Harare lawyer, Mr Simon Chabuka of Magaya Mandizvidza Legal Practitioners represented the six men for the bail application at the High Court. This was after Mutare magistrate, Ms Perseverance Makala two weeks ago cited that the matter was a third schedule offence and therefore the Magistrates' Criminal Court lack jurisdiction in dealing with such a matter.
Ms Makala advised the six's lawyers to make a bail application at The High Court.
"This still remains a third schedule offence and warrants a decision from The High Court on whether the six accused persons should be remanded out of custody. Despite the fact that the lawyers are claiming that there was no grievous bodily harm on the complainant, it is still clear that there was more harm inflicted on him," she said.
The freelance journalist was allegedly assaulted and kidnapped by two police officers, two soldiers and two Mutare municipal police officers over allegations of cheating with their colleague's girlfriend.
Tomu, Majonhi, Marozva, Mwaipa, Runyanga and Takaendesa  who had been remanded to Tuesday, have since been further remanded to July 10. They were not asked to plead to the assault and kidnap charges.
0Mwaipa and Runyanga are soldiers while Majoni and Marozva are traffic police officers. Tomu and Takaendesa are Mutare municipal cops. The six are facing assault and kidnapping or unlawful detention charges as defined in Section 93 (1) (b) (ii) of the Criminal Law (Codification and Reform) Act Chapter 9:23.
Mr Fletcher Karombe prosecuted while Mutare lawyers, Mr Passmore Nyakureba and Mr Innocent Mandikate represented the suspects at the Mutare Magistrates' Criminal Court.
Allegations were that the complainant, Clayton Masekesa went to Tomu's residence at 27 Robert Mugabe Road, Hospital Hill, Mutare to meet Tomu's girlfriend Melanda Konde who had asked him to visit her.
"While at the house, Mwaipa and Runyanga asked Masekesa what he was doing at Tomu's house in the latter's absence. They then handcuffed Masekesa while Takaendesa video recorded the proceedings using his cell phone and used a baton stick and open hands several times to assault Masekesa all over the body. The three then ordered Masekesa to roll over mud.
"Tomu, Majonhi and Marozva came with a police Mitsubishi motor vehicle REG ZRP 093E and joined in assaulting Masekesa using open hands, accusing him of being in a love affair with Konde," said Mr Karombe.
They then forced him to board the police vehicle which was being driven by Majonhi to Mutare Civic Centre. Upon arrival they further assaulted him and released him thereafter.
Masekesa went to Mutare Central Police Station where he made a police report of assault and kidnapping resulting in the arrest of the suspects.