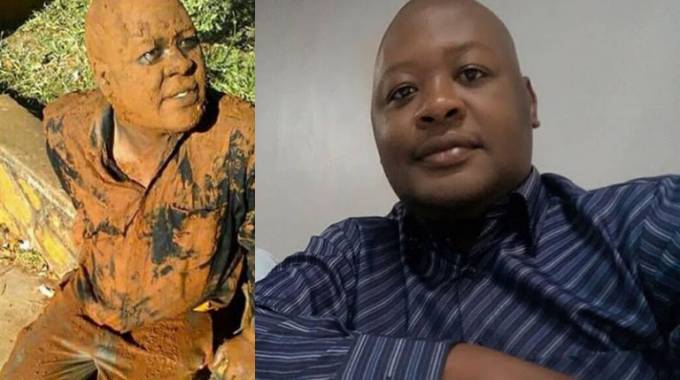 The ManicaPost
FIVE law enforcement agents who teamed up to assault a freelance journalist — Clayton Masekesa — over adultery allegations have been fined $500 each by a Mutare regional magistrate.
The sixth suspect, John Takaendesa, was acquitted after State witnesses exonerated him from committing the crime.
Initially the State led by District public prosecutor,Mr Tirivanhu Mutyasira, had also pressed kidnapping charges against the suspects but Mrs Loice Mukunyadze struck off the charge because evidence which was presented in court showed that the complainant was not forced to board the police vehicle.
She said State witnesses gave overwhelming evidence that the suspects assaulted Masekesa and plastered him with mud in a bid to humiliate him.
Mrs Mukunyadze ordered the convicts to pay the fines immediately or face four months imprisonment. They were further slapped with a six month jail term each which was wholly suspended on condition that they do not commit a similar offence in the next five years.
The judgement and sentence will possibly bring to an end a case that dragged for more than two years since the humiliating attack on the journalist that went viral after the perpetrators posted it on social media.
Mr Mutyasira told the court that Masekesa sustained some injuries following the attack that occurred at House Number 27 Robert Mugabe Road, Hospital Hill where he had gone to see a girlfriend.
The woman at the centre of the whole saga — Melanda Konde — is allegedly a girlfriend to one of the municipal police officer who then teamed up with his accomplices to bash the journalist after he found the two at his house.
Saul Tomu (53), Penelock Majonhi (41), Everson Mark Marozva (33), Hope Mwaipa (33) and Joachim Runyanga (35) had pleaded not guilty to the charges saying Masekesa was beaten by members of the public.
Mwaipa and Runyanga are soldiers while Majoni and Marozva are traffic police officers. Tomu is a Mutare municipal cop.