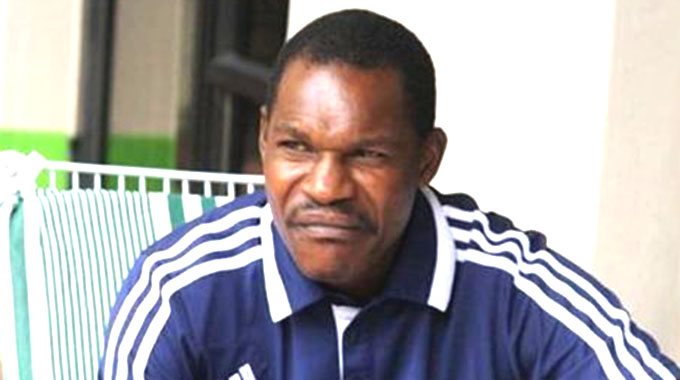 The ManicaPost
Ray Bande Senior Reporter
DOMESTIC Premiership championship winning gaffer Norman Mapeza says he will not lose hope for a better future if he gets fired from ABSA Premiership side Chippa United in a short space of time.
The 47-year-old former Monomotapa coach inked to a three-year deal to coach South African Premiership side Chippa United, arguably the most chaotic football club in the world in terms of chopping and changing coaches, with more than 20 coaches having come and gone in the past six years. In an exclusive interview this week, Mapeza opened up and told Post Sport that he is ready for the challenge posed by coaching a club that has gained the notoriety of firing coaches for fun.
"In football industry either you resign or you get fired. Kana zvaitika handirasi mbereko. (If I get fired in a short space of time I will not lose hope for a better future). That is the name of the game," said Mapeza.
Arguably one of the best contemporary Zimbabwean coaches, the former Galatasaray player said his priority is to survive relegation.
"To survive relegation is top priority. I will have to sit down and acclimatise. I can only say more about the options I have and technicalities when I am on the ground," he said.
The former FC Platinum mentor, who had given a hint that he would stay away from football for at least six months after he left Kugona kunenge kudada recently, said he succumbed to the pressure given to him by Chippa United to make a quick come back into the game.
"I really wanted to take a break from all football related activities, especially coaching. I wanted to rest. However, they insisted that I should come in to assist them and later I decided to heed their call," said the former Warriors skipper.
Mapeza, who still enjoys strong ties with his rural home of Honde Valley where he spent his early childhood deep in the thickets of Nyamahwani community, jokingly noted that he will not get wrong with all the blessings he got from Hauna – the local business centre in Honde Valley.
"I have all the blessings from the people of Hauna so I am confident that we will get the results that we want," he said.
The last coach in charge of Chippa United lasted just two games. The longest-serving coach, Dan Maselela, was at the club for 402 days in which he took charge of 39 matches while Clinton Larsen, who was sacked this season, is the second longest-serving coach at the team after guiding them to 22 matches in 247 days.
Some of those who have been axed include Manqoba Mnqithi, Julius Dube, Roger Sikhakhane, who spent just 160 days, in which he took charge of 12 games.
The others are Wilfred Mugeyi, Farouk Adams, Ian Palmer, Vladmir Heric, Kosta Papic, Ernest Middendorp and Teboho Moloi. Middendorp is now in charge of Kaizer Chiefs. Reports in the South African media had suggested Mapeza was already in South Africa and was set to be in the stands last night to watch Chippa United battle Bidvest Wits in an ABSA Premiership match.
Mbuyiselo Sambu took charge of the team last night at the Nelson Mandela Bay Stadium in Port Elizabeth. Businessman Siviwe Mpengesi, who owns the club, is known for his ruthless streak when it comes to the hiring and firing of coaches.
He is five years younger than Mapeza and arrived in Cape Town, at the age of 18, from his village in the Eastern Cape with not even a penny, nor an education, but only driven by his dreams. Now, he is a millionaire businessman who has interests in waste management, trucking, print/mail, clothing, security and cleaning services and properties in Cape Town, East London and Johannesburg.