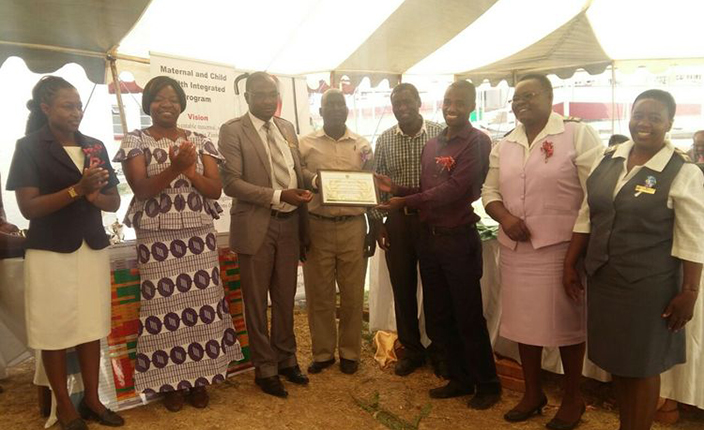 The ManicaPost
Blessing Rwizi Post Correspondent
MATERNAL Child Health Integrated Programme in conjunction with the Ministry of Health and Child Care last week awarded certificates to selected Manicaland hospitals for their outstanding performance.
The certificate awarding ceremony was held at Nyanga District Hospital last Thursday.
Mt Mellary Hospital in Nyanga was named as the hospital with the most improved services, followed by Rusitu, Nyanga and Biriiri hospitals respectively. The four received trophies and certificates.
Other hospitals who received certificates in different sectors are Mt Selinda, St Peter's, Mutambara, Chipinge, Avilla, Elim, Mutare Provincial, Rusitu, Tanganda, Makoni and Murambinda Mission hospitals among others.
Speaking at the certificate handover ceremony, Manicaland Provincial Medical Director, Dr Patron Mafaune said: "Improving the quality care services for mother, babies and children at health facilities is a priority in order to reduce illnesses and deaths. Increased quality of care also increases the demand and utilisation of health services by individuals, families and communities as they have confidence in the health delivery system. This will contribute to progress towards achievement of the Sustainable Development Goal 3 by 2030 and Zim-Asset goals."
She added that the Ministry of Health and Child Care was committed to providing quality health care, hence it had established the Quality Assurance Directorate that co-ordinates quality of care activities.
In an interview, Nyanga District Medical Officer, Dr Admore Jokwiro, said teamwork brought success to the district.
"It takes attitude, understanding, teamwork and knowing the importance of life to produce quality health services. Through all that, Nyanga District managed to come first despite the resource challenges that we are facing. We are proud as a district and we shall continue working as a team to improve and maintain quality health services in around Nyanga hospitals," said Dr Jokwiro.
MCHIP technical director, Dr Davidzoyashe Makhosa, hailed Manicaland Province for having the most improved maternal, newborn and child health services even at national level.
"Manicaland tops among the rest of the provinces in Zimbabwe in terms of the most improved maternal, newborn and child health services and I would like to urge you to keep the flag high. Repeated standards become a culture, so let the rest of Zimbabwe copy from you," said Dr Makhosa.
MCHIP is a United States Agency for International Development (USAID) funded programme which significantly contributes to accelerated and sustainable improvement of maternal, newborn and child health in Zimbabwe through scaling up of evidence-based, high-impact, integrated public health interventions that impact on survival.
It was strategically designed to support the MHCC to provide life-saving interventions to mothers and their babies, as well as bring health services directly to families in the community, ultimately saving the lives of mothers and children. The programme started in January 2014 in Manicalnd and is expected to end in December 2016.
It refurbished eight Kangaroo Mother Care units in Mutare and Chimanimani districts, improving the survival of premature and low birth babies.
Great strides have been made to improve routine immunisation coverage rates in children under two years and the introduction of new vaccines.