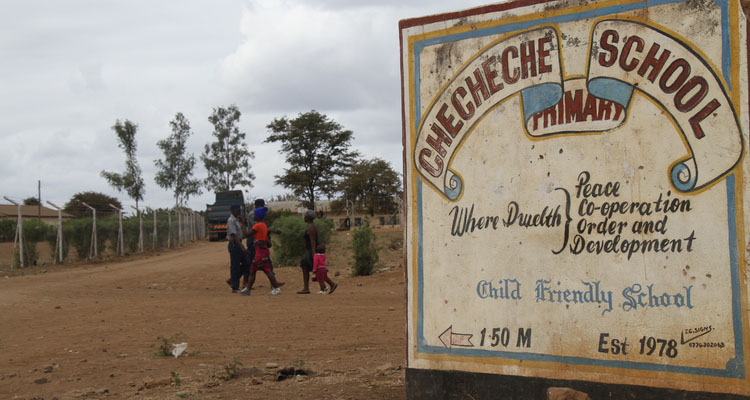 The ManicaPost
Sharon Chigeza and Wimbainashe Zhakata Mutare Correspondents
TEACHERS in Manicaland today reported for duty defying calls for industrial action after Government awarded them a 10 percent salary increase this week as part of measures to avert the planned strike.
The Manica Post online visited several schools in Mutare to monitor the situation and discovered that most teachers were conducting lessons as normal. Most school heads, citing protocol, could not be drawn into commenting on the situation, referring questions to their parent ministry.
Manicaland provincial education director, Mr Edward Shumba said his office had not received any reports of striking teachers and took it upon himself to assess the situation in schools in the province by making physical checks.
"Parents have started the school term with an imaginary fear of a strike, which is actually not a thing that has come to reality. I haven't received any reports of striking teachers in the province and I have also taken it upon myself to assess the situation. I have visited Himalaya Secondary school before proceeding to Himalaya Primary where teachers were present and learning was taking place as normal," said Mr Shumba.
Mr Shumba further urged parents to pay fees and levies on time to ensure their children's learning and quality of education are not compromised.
"Instead of having imaginary fears of a strike by teachers I would like to urge parents to pay their tuition and school levies on time to avoid disruptions in the learning process," he said.
A teacher (name withheld) from one of the high schools in the city said that the motivation behind coming back to work was not that of financial needs being met but rather the desire to see students excel.
"We might decide to go on strike to make our grievances heard but at the end of the day we will be punishing the wrong party. Students are innocent individuals caught up in the war between civil servants and the Government.
Their parents are struggling to raise fees for them to attend school and it would be unfair to punish them by not showing up for work. My wish is to see my students excel at whatever they do in life," she said.
Students who spoke to The Manica Post online pledged to work harder this term saying the sacrifice by their parents as well teachers motivated them to do better.
For exam classes the second term is the defining period as they prepare for their public examinations at the end of the year.
For many parents who were accompanying their children, the financial burden associated with school opening is one they cannot deal with at once but conceded that school authorities were cooperating, allowing them to make payment plans.