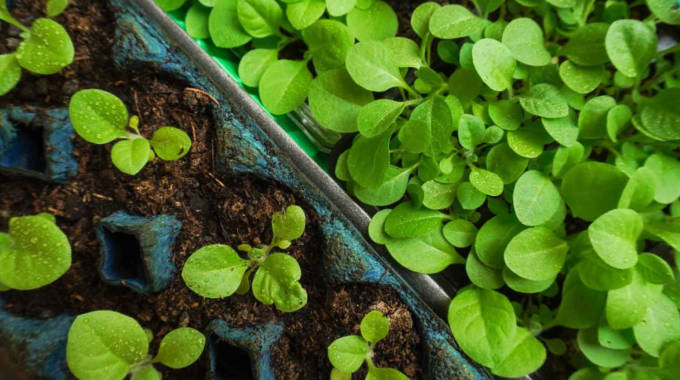 The ManicaPost
Samuel Kadungure
Senior Reporter
COMMERCIAL farmers with irrigation muscle in Manicaland have planted 5 000 hectares of irrigated tobacco, while the generality of dryland growers are intensifying the transplanting of seedlings from the nurseries for the rain-fed crop.
Manicaland is targeting to put at least 23 000ha under tobacco following an upsurge in registered growers taking up the golden leaf crop in anticipation of a return on investment following huge spin-offs fetched at the auction floors during the last selling season.
Commercial irrigated tobacco is transplanted from September 1 up to the first week of November to allow it to enjoy high humidity and sunshine which are prerequisite ingredients for high quality leaf.
Tobacco growers, especially smallholder farmers are expected to race against time to plant 18 000ha of the dryland crop between now and December 31, 2022, by which period all seedbeds should be destroyed.
Over 180 000 farmers have registered to grow tobacco in the country this season, with over 95 percent of production being financed through contract farming.
Statistics from the Tobacco Industry Marketing Board (TIMB) show that over 15 000 growers were registered in Manicaland.
Agriculture Advisory and Rural Development Services (AARDS) tobacco specialist, Mr Douglas Nzarayebani said the 5 000ha of irrigated tobacco planted in Manicaland is in good condition and at various stages of growth.
Mr Nzarayebani said farmers should transplant seedlings that are between three to six inches high, 40 to 50 days after being sown.
The process must be done carefully as the seedlings are vulnerable to climate variations, diseases and parasites.
"The tobacco season started on September 1, 2022 and 5 000ha of irrigated tobacco have been planted and the crop is at various stages of growth. The irrigated crop is looking very good, especially for seasoned farmers, because it is enjoying all growing conditions — humidity, sunshine, heat units, water and nutrients.
"The irrigated tobacco target was 6 000ha, but we could not attain it though there is a possibility that some farmers could not have been captured. With the current rains, most areas have reached field capacity, and dryland farmers are busy transplanting. The dryland target is 18 000ha," said Mr Nzarayebani.
He said though the season has started well, farmers are facing numerous challenges in their bid to beat the transplanting deadline.
"The biggest challenge is labour, followed by lack of access to working capital and machinery. We would like to implore farmers to make do with what they have to beat the December 31 deadline by which all seedbeds should be destroyed.
"We will not extend the deadline because it will compromise the quality of the golden leaf. Farmers should apply the recommended 12 to 14 bags of Compound C per hectare.
"They should not cut corners by applying less than the recommended quantities per hectare because the leaf will be poor and inferior in both size and quality. It will end up fetching poor prices at the auction floors.
"We implore tobacco farmers to undertake good agronomic practices in fertilisation, weed control and adhering to the number of leaves for a particular crop. They should also use the right chemicals recommended for tobacco when combating insects and pests," said Mr Nzarayebani.
Tobacco growers who spoke to Business Post early this week said they were through with land preparations and are ready for the transplantation of seedlings from their nurseries on the set date.
Tobacco Association of Zimbabwe vice-president, Mr David Guy Mutasa, of Matambura Farm in Rusape, said transplanting for the dryland crop is at an advanced stage.
TIMB now has a new registration system that seeks to cleanse the sector of inactive growers who are fuelling chaos in the vibrant industry.
Through the use of GIS technology which facilitates data collection on GPS coordinates, TIMB hopes to eliminate inaccurate crop estimations and inaccurate figures for area planted.
GPS coordinates for all farmers are being captured by the TIMB system, and only bona-fide growers will remain in the regulating authority's system.
It is also now a condition for approval for all new growers to have their GPS coordinates captured first.
Tobacco is ranked as one of the most important cash crops in Zimbabwe.
The golden leaf rakes in millions of dollars of foreign currency for the country annually.
It also contributes to improved livelihoods and employs a huge chunk of the rural population.