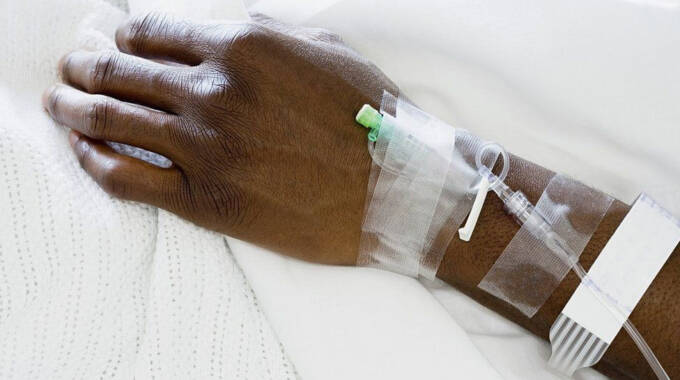 The ManicaPost
Tendai Gukutikwa
Post Reporter
MANICALAND recorded the highest number of common diarrhoea cases in the country, the Ministry of Health and Child Care has said.
MoHCC's weekly diseases' surveillance report for the last week of October stated that the province recorded 1 568 diarrhoea cases, while Mashonaland Central had 1 438 cases.
In total, the country recorded 9 762 common diarrhoea cases and a total of 10 deaths during that particular week.
Of the 10 deaths, six were reported at Sally Mugabe Central Hospital, with Parirenyatwa Group of Hospitals reporting two.
Chitungwiza Central Hospital and Sanyati District Hospital both recorded one death each.
The surveillance report also noted that of the reported cases, 4 751 came from children under five years old.
The annual cumulative figures for common diarrhoea currently stands at 283 919 cases and 122 deaths countrywide.
Meanwhile, Manicaland residents have been urged to be on the look-out for malaria as most cases are recorded during the rainy season.
In an interview with The Manica Post, Manicaland Provincial Health Promotion Officer, Mrs Agnes Mugumbate said people should visit their nearest clinics for malaria testing and treatment if they get any symptoms.
She added that grass cutting, getting rid of all containers that can collect water and filling up all pits is important in the prevention of malaria as this will destroy potential breeding places for mosquitoes.
"We are now in the rainy season and many malaria cases are reported. We are urging people to stay alert and be aware of the disease's symptoms. Symptoms include feeling dizzy, headaches, fever and flu-like illness, including having chills, muscle aches and fatigue. Nausea, vomiting, and diarrhoea may also occur," she said.
Mrs Mugumbate said the Ministry of Health and Child Care's annual malaria control programmes, particularly the Indoor Residual Spraying, is ongoing and is expected to end next month.
The programme commenced in October and is being conducted in all districts.
"Everyone should join in the fight and prevention of malaria. We urge people to welcome ministry officials who are going around spraying households for the prevention of malaria.
"We also advise pregnant women to receive preventative medication against malaria because they have a higher risk of contracting the disease," she said.
The Ministry of Health and Child Care recent Weekly Diseases Surveillance Report stated that the country recorded a total of 1 650 malaria cases and four malaria deaths during one week.
Mashonaland East and Mashonaland Central provinces recorded the highest number of cases of malaria, with 658 and 457 cases recorded in the respective provinces.
Murewa District recorded two deaths, while Guruve District and Harare had one death each.
A total of 12,7 percent of the reported cases were five-year-old children, thereby translating to 210 children.
This year's cumulative cases for malaria currently stand at 92 310 and 151 deaths.
Both reports state that so far, Manicaland has not yet recorded any malaria or diarrhoea deaths.