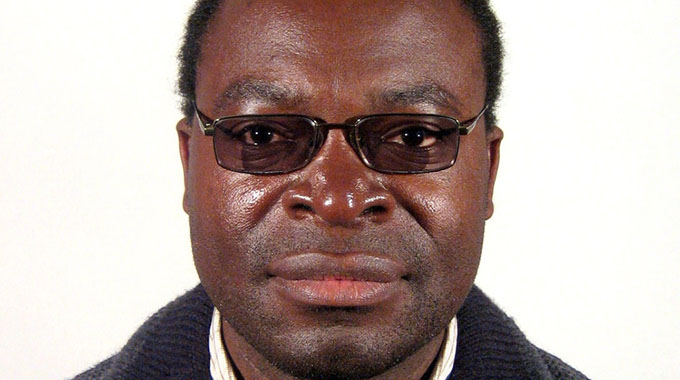 The ManicaPost
Post Reporters
MANICALAND recorded its fifth Covid-19 death on Wednesday, thereby becoming the third province with the highest fatalities after Bulawayo and Harare.
According to the Ministry of Health and Child Care's Covid-19 update on July 29, the only death that was reported in Zimbabwe on Wednesday was that of a 32-year-old Manicaland woman.
As of Wednesday, Manicaland had a total of 124 confirmed Covid-19 cases. Seventy-five of them were active, while 44 had recovered.
At national level, since the onset of Covid-19 outbreak in Zimbabwe, the total number of confirmed cases was standing at 2 879, including 41 deaths as of Wednesday.
Most cases were reported in Harare (932) and Bulawayo (786).
In Manicaland, the spike in Covid-19 cases, especially in Mutare, has been attributed to the influx of truck drivers ferrying essential goods from Covid-19 hot spots as well as the improper wearing of face masks.
In its communiqué on state of affairs in the fight against Covid-19, City of Mutare noted several gaps and challenges believed to be key drivers in the spread of the virus.
The City noted: "Truck drivers carrying essential commodities are being allowed to enter the country from locations with ongoing community transmission of Covid-19. Reduction of active preventative measures by the community, for example improper or non-wearing of facemasks, are contributing to the increase in cases."Sentiments expressed by the local authority come hard on the heels of Government's gazetting of a $36 000 fine or a year's imprisonment for not properly wearing a face mask.
Wearing a face mask in a public place now means that wearers must securely cover their nose and mouth with the mask.
The acting Minister of Health and Child Care, Professor Amon Murwira gazetted Statutory Instrument 174/20 under the Public Health (Covid-19 Prevention, Containment and Treatment) (National Lockdown) (Amendment) Order, 2020 (No. 14) last week on Wednesday.
City of Mutare also cited low staff morale as a major challenge in the fight against Covid-19.
"There is also the issue of low staff morale as health care workers are worried about contracting the virus.
"We are also grappling with fuel shortages, thereby making contact surveillance difficult," read the communiqué.
The local authority also called for mass testing targeting high risk groups.
As Covid-19 cases continue soaring in the country, Manicaland has since written to the National Covid-19 Taskforce to re-engage local colleges for use of their premises as quarantine centres.
Government had stopped using the tertiary institutions as quarantine facilities following the decision to reopen the colleges in a phased approach, starting with examination classes.
Speaking at a provincial taskforce meeting last week, Manicaland provincial medical director Dr Simon Nyadundu said with colleges now closed, it would be convenient for the health teams to have all patients located in centres near Mutare City.
"Quarantine centres were identified in all districts but having all the centres around Mutare will be helpful for logistical purposes," he said.
"New people are still coming in and we need to carry out tests so there is a lot of movement to and from the quarantine centres.
"lf the numbers continue to increase and we end up having to quarantine a lot of people who cannot self-isolate at home, the decision not to use these colleges as quarantine centres might need to be rescinded," said Dr Nyadundu.
Provincial taskforce chairperson Dr Ellen Gwaradzimba said all returnees are currently being housed at Vumba, Magamba and Toronto training centres.