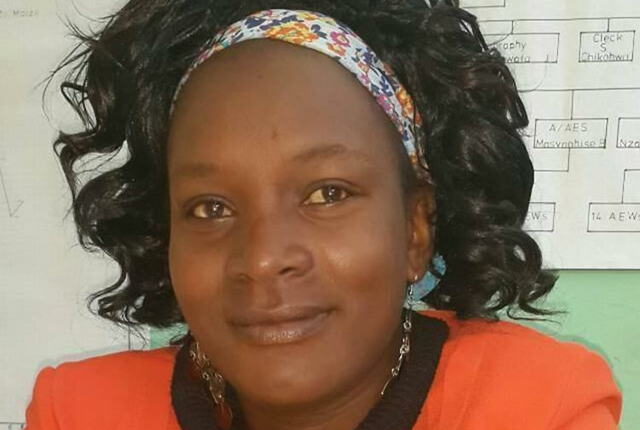 The ManicaPost
Samuel Kadungure Senior Reporter—
MANICALAND has received precipitation averaging 340mm in the first half of the 2016-17 summer cropping season that stretches from October to December.
Manicaland has thus received 159mm more compared to the same period last season.
Last season's delay in rains was a direct result of climate change, which increased the severity of El Nino induced drought, resulting in a serious reduction agricultural production and household food security in the province.
The Meteorological Services Department has predicted above normal rains during the October-December period, and though the rains were truant in October, a fair share of precipitation was received between November and December, rejuvenating waning hopes among farmers, the majority of whom dwell in rural areas and depend heavily on rain-fed agriculture for food and income.
The department's projections were that except in Region One and Two, normal rainfall will be received during the October-December 2016 period and from late January until end of the season in March, the rainfall should be below normal to normal, suggesting a normal season for these two regions.
Farmers, who lack irrigation muscle, have however, been urged to plant short season varieties that mature early.
Acting Agritex head for Manicaland Mrs Phillipa Rwambiwa said rainfall distribution in the first half of the cropping season was good.
"So far Manicaland has received 340mm, which is 159mm more compared to the same last year. The rainfall distribution in Manicaland ranges from fair to good in that even low lying or rain shadow areas have received fair rains while the those in the wind-ward side have received above normal rains," said Mrs Rwambiwa.
Geographically, a rain shadow is a dry region of land protected by the elevation of the island from the prevailing winds, and is typically the drier while the windward side is that side of an island subject to the prevailing wind, and is thus the wetter side.
In Buhera North an average of 326mm was received against a projected average rainfall of 275mm while in Buhera South an average of 244mm, which is above the projected 175mm, was received.
The Lowveld has received an average of 158mm against a projected average rainfall of 175mm.
"In the Lowveld, farmers are augmenting with irrigation, but I can safely say 95 percent of Manicaland is wet," said Rwambiwa.
However, the incessant rains are often blamed for submerging the same cereal crops, with farmers often complaining of leaching.
"In some areas we are having temporary water logging and additionally, the weed pressure has increased drastically. Farmers who are still planting are being advised to use post-emergence herbicides like nicosulfuron to control grass and broad leaf weeds," said Mrs Rwambiwa.
Weeds reduce crop productivity by aggressively compete for water, nutrients and sunlight, resulting in reduced crop yield and poor crop quality.
The devastating effects of climate change are not only limited to crop production but also water access and availability, human and livestock health and may also cause damage to dwellings and infrastructure.
Zimbabwe started experiencing climate change impact in the 90s.
Before 1990, most areas used to receive adequate rainfall for crop and livestock production, and the temperatures were normal.
From the early 1990s, farmers started to observe changes in rainfall and temperatures.
Rainfall has continued to change in amounts and distribution.
In addition, the rainfall pattern has become more variable with increasing frequency and severity of intra-seasonal droughts and increasing differences across different geographical locations within the zone, even within the same district.