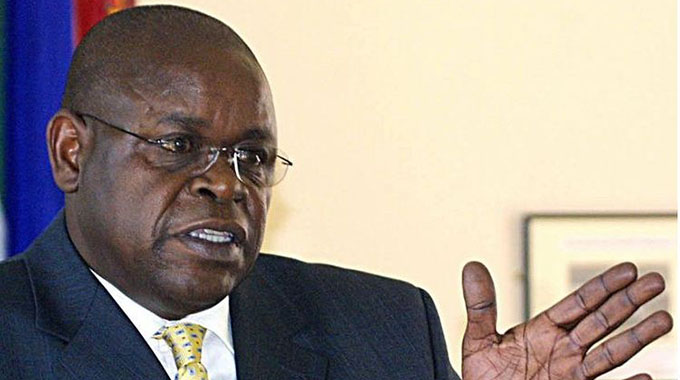 The ManicaPost
Ray Bande Senior Reporter
CRICKET administrators, coaches and players in Manicaland say the late Peter Chingoka lived his life for the betterment of the gentleman's game in the country, especially for talented players in once marginalised communities.
Chingoka was laid to rest at Glen Forest Memorial Park in Harare on Sunday.
The veteran cricket administrator passed away last Thursday at the Avenues Clinic at the age of 65.
Sportspersons thronged Glen Forest Memorial Park to pay their last respects to a man who was conferred with an honorary life presidency at the local cricket mother-body just three months after he stepped down as chairman.
Mutare based Zimbabwe Cricket board member Maureen Kuchocha said she recalls the humourous moments she enjoyed in the company of the late Chingoka.
"We all know that Peter Chingoka was the first black Zimbabwean to play cricket at a high level, and because of that, he left a very good legacy for us. I will always cherish his good advice on grooming and deportment.
"He would encourage the development of cricket in our province, and on a lighter note, he used to ask about tutsoko (monkeys), "mai Kuchocha mauya netutsoko from Mutare", he would jokingly ask whenever our team would be playing be it South Africa, Aussie or any other team, as if monkeys will fight for us to win, so we used to laugh about that," said the Marrymount Teachers College lecturer.
Steven Mangongo, who once played for Zimbabwe President X1 against touring Buckhamshire minor country side from the UK, said it was because of Chingoka that players from marginalized communities excelled in the game.
"Mkoma Peter Chingoka was an astute cricket administrator par excellence who indeed was passionate about cricket and its growth in Zimbabwe.
During his tenure as chairman of ZC, cricket grew to become the second biggest sport in Zimbabwe with thousands of underprivileged children taught the game countrywide.
"Facilities were constructed in once marginalized communities .In Mutare youngsters like Tendai Chatara and Donald Tiripano were beneficiaries of Peter Chingokas' legacy to spread the game of cricket. Peter was a fountain of wisdom when it comes to cricket," he said.
Mountaineers general manager Wonder Chisango said the game has lost a wise, dedicated and committed administrator.
"Mountaineers Cricket Franchise was saddened to hear of the death of Zimbabwe Cricket honorary life president Peter Chingoka.
The game has lost a wise, dedicated and committed administrator who worked tirelessly to spread the game to all the corners of the country. His contributions towards the game are without doubt and we will forever cherish them," said Chisango.
The Mutare franchise coach Shepherd Makunura said Chingoka dedicated much of his time to the good of the game of cricket in the country.
"Chingoka's death is a very big blow to the cricket fraternity. He spent quite a lot of his life working tirelessly for cricket. He played a very big role in us obtaining our Test Status.
"Even after eventually resigning as chairman of Zimbabwe Cricket he continued to render great service offering advice whenever he could.
He never missed any home international matches. He will be greatly missed," said Makunura.
Chingoka had a long career as a cricket administrator, including as president of the Zimbabwe Cricket Union (as Zimbabwe Cricket was called then) from 1992 to 2014, where he assumed the title of chairman in 2001 and significantly contributed to the game's development across Africa.
He was also a member of the ICC Board during that time. During his playing days he was a seamer and quite a handy lower order batsman and played in the Gillette Cup knock-out competition in 1975-76 and 1976-77.