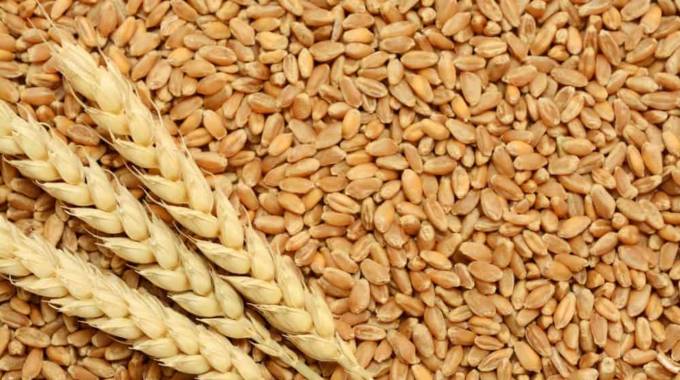 The ManicaPost
Samuel Kadungure
Senior Reporter
FARMERS in Manicaland have failed to meet the target of planting 11 500 hectares of wheat due to an assortment of challenges, chief among them the late delivery of inputs, particularly seed.
In 2020, the province also failed to attain its target of 7 000ha by 485ha.
As of last week, about 8 000ha of wheat had been planted.
The wheat planting deadline lapsed two weeks ago.
The Government is supporting the production of 55 000ha of wheat at national level in a strategic move to meet food requirements, fill up strategic grain reserves and ultimately cut imports.
Lands, Agriculture, Fisheries, Water and Rural Resettlement Deputy Minister Douglas Karoro was recently in Manicaland to encourage farmers to increase their hectarage and meet the national production target of 340 000 metric tonnes.
Manicaland Provincial Agritex officer, Mrs Phillipa Rwambiwa told The Manica Post Business that the province was lagging behind in planting wheat.
"We are still preparing an inventory, but indications are that we may not attain the target. Two weeks ago, the planted area was 70 percent of the set target. The majority of the farmers had prepared their land, but could not access inputs on time," said Mrs Rwambiwa.
The planted crop is at different stages and farmers are advised to apply adequate top-dressing fertiliser to achieve good quality grain, that is 350 to 500kg per hectare.
Farmers should also scout their fields for pests like aphids.
Those who spoke to The Manica Post Business said electricity and irrigating water is readily available.
Wheat is highly sensitive to moisture deficits, especially during the critical phases of heading, flowering and early grain-fill.
This means the crop has to be grown under uninterrupted irrigation, thereby making the continuous availability of water and electricity crucial.
The total gross amount of water required is about 500-600mm per hectare.
Mr Sherpard Nyika of Dargbreeg Farm in Nyazura stressed the importance of efficient irrigation.
"We have planted 90ha and installed two centre pivots to improve our irrigation efficiency. We have been advised not to under-apply water as this will result in a loss of the yield. This new irrigation equipment will enable us to schedule our irrigation and apply water as and when it is needed by the crop," said Mr Nyika.
Mr Gijima Msindo of Gijima Farm in Headlands said he has planted 130ha, with the quality of his crop pointing towards a bumper harvest.
"All things being equal, I can attain a yield of between seven and 10 tonnes per hectare. I just pray that electricity will remain available," said Mr Msindo.
Mr Msindo applauded the Government for allowing wheat farmers, whose operations consume a lot of electricity, to use a stop order facility that allows them to pay their electricity bills upon delivering their produce to the Grain Marketing Board.
The move puts the nation on course to achieving this year's national target of 340 000 tonnes of wheat, up from the 160 000 tonnes attained last year.