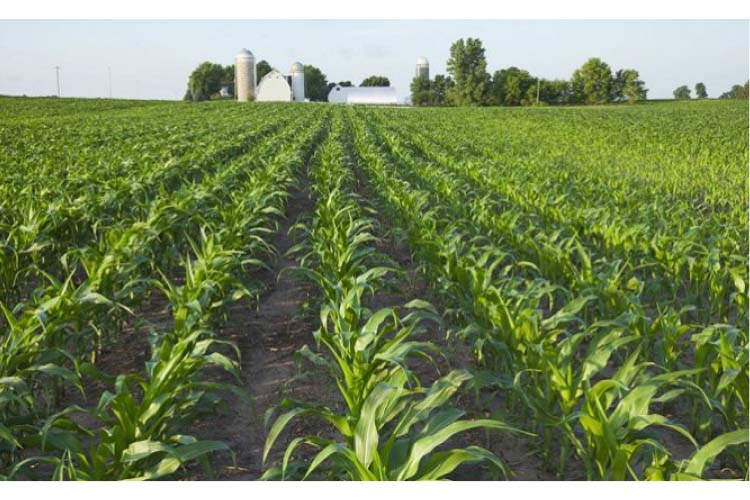 The ManicaPost
Farming Reporter
MANICALAND farmers are racing against time to plant maize with a paltry 10 000 hectares, out of a target of 260 000ha having been planted, amid manifestation of the notorious fall armyworm whose scouting and eradication should be done soon after germination to minimise damage.
The planted area for maize (8 165ha), sorghum (5623ha), pearl millet (7451ha), rapoko (2615ha) is expected to increase due to continuous precipitation and distribution of agriculture inputs under Command Agriculture and the Presidential Inputs Scheme.
The most recent peak hectarage put under maize in Manicaland was 172 854ha planted in 2011. Manicaland agronomist Mr Thomas Sakuhuni said 80 percent of the province recorded planting rains and farmers were busy planting. He said the planted crop was in a very good condition with the first, planted in second week of November at the vegetative stage.
"Manicaland has so far received an average rainfall of 103.3mm. Most districts received rain the second week on November and planting is on-going. The rains were confined to about 80 percent of the province, and the remainder has not received rains at all," said Mr Sakuhuni.
He said major challenges faced by farmers include high cost of inputs and tillage. The country recently witnessed a sharp increase in the prices of seed, fertilizers and chemicals, which together with cash shortages, compromised farmers' buying power.
The high cost of inputs coupled with the re-emergence of the fall armyworm pose serious threat to the summer grain crop.
Fall armyworm — is a pest notorious for defoliating cereal crops and green pastures, and last season wreaked havoc in Nyanga, Mutasa, Chipinge, Makoni and Mutare districts amid failure of remedial efforts to control them.
Mr Sakuhuni said, as with other pests, timing to combat the fall armyworm was critical and urged farmers to start fall armyworm scouting immediately after germination and avoid the danger of detecting them at a growth stage when it could no longer be controlled.
"Farmers should start inspecting their plants to see if the caterpillars are not hidden in the funnels from three leaf stage onwards. Early scouting and controlling fall armyworm is recommended, that is from the third leaf onwards farmers should scout for the pest and apply insecticide to control".
The fall armyworm is a chronic pest that feeds on a variety of well-fertilised crops such as maize, pearl millet, sorghum and pastures.
The pest, which can wreak havoc in fields if left to multiply, derives its name from its feeding habits. It eats everything in an area and once the food supply is exhausted, the entire "army" will move to the next available food source.
Mr Sakuhuni said Manicaland has set a target of 224 000ha for maize up from 220 960ha planted last season.
Sorghum target for the 2017\18 season is set at 63 850ha up from last season's 57 085ha.  Pearl millet target for 2017/18 is 46 470ha which marks an increase from last season's 43 850ha. Finger millet target is 26 620ha compared to 25 050ha planted last season.