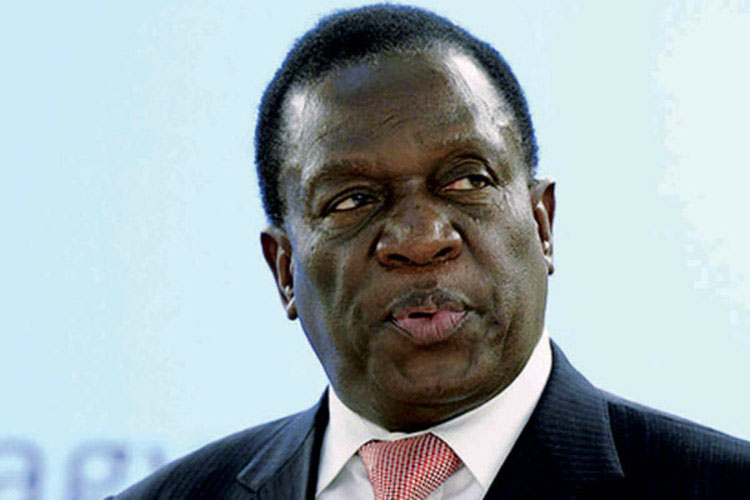 The ManicaPost
Ray Bande Senior Reporter
MANICALAND has thrown its full weight behind devolution saying the move will greatly benefit the province.
Despite its vast natural and mineral resource base, Manicaland lacks meaningful infrastructural and economic development to show for it.
Zanu-PF officials in the province have endorsed Government plans to introduce wholesale changes to the national governance architecture by comprehensively decentralising and devolving power and authority — including fiscal, investment and economic responsibilities to each of the country's 10 provinces.
Government technocrats are understood to be seized with drafting the granular details of the master plan and identifying the legislative adjustments needed to pave way for administrative implementation.
President Emmerson Mnangagwa, who promised to devolve power during the 2018 campaign trail, intends to fulfil the pledge in the shortest possible time, while maintaining Zimbabwe as a unitary State as stated in the Constitution.
The Zanu-PF inter-district meeting held at Mutare Hall last Saturday saw cadres concurring that the province stands to benefit from its resources than in the past.
They said Manicaland was endowed with mineral, tourism, timber and agricultural capital but even in the specific locations where these resources are found within the province, infrastructure remains obsolete and appalling.
Zanu-PF provincial council member Cde Moses Gutu said provincial councils, if established, will champion development of their provinces with a great sense of belonging.
"This mini parliament in every province must comprise of balanced people, socially, economically and politically since it is more of a developmental than a political platform.
"My personal view is that devolution is coming at the most appropriate time, which is the new dispensation under President Mnangagwa. His clarion call that Zimbabwe is open for business resonates well with the devolution approach. It therefore means exploring our natural resources, which are in abundance, for the sole benefit of Manicaland.
"Agriculturally, we have all the farming regions but the area we have to deal with as the provincial council is that of sustainable agricultural practices combined with strategic partnerships to enhance viable marketing and value addition. We are a major tourist destination given our proximity to Beira. Our thrust should be to establish an international airport and as well the rehabilitation of small aerodromes so that light aircrafts can land. This will link us to internationally recognised tourist destinations like Kariba and Vic Falls. Our President is applying efforts to ensure efficiency at border posts which is a welcome development to the tourism sector.  We also have a very rich mineral base in the province. Artisanal miners must be equipped with the requisite skills and equipment for use in their respective areas," he said.
The Minister of State for Provincial Affairs Dr Ellen Gwaradzimba said wealth and prosperity for Manicaland will come from their own endowments in natural resources. 
"The responsibility for development rests in our hands as the people of Manicalnd. The new focus of economic development calls for provinces to identify their endowments and then capitalise on those and contribute to the national Gross Domestic Product. Our GDP as Manicaland will be measured. Wealth and prosperity for our people will come from our endowments in natural resources. Leadership is what stirs the ship. Corruption, as a result of greed and selfishness is what fails our country. It is what fails our leadership hence we should thrive to eliminate corruption. Participation of everyone in the developmental process should be encouraged and promoted, from village level up to the provincial level," she said.
Dr Gwaradzimba called for political tolerance to facilitate development in the province.
"We are one people regardless of our political affiliation, creed, race or colour. United we stand, divided we fall. Let us create more friends than enemies. I beseech you comrades to embrace the message from President Mnangagwa to love one another. No development will take place in a divided province," she said.
The provincial minister said among many other immediate tasks ahead, was the need to work towards employment creation, adequate health facilities, better water and sanitation, avail decent accommodation, improve infrastructure and alleviate food shortages in some communities.