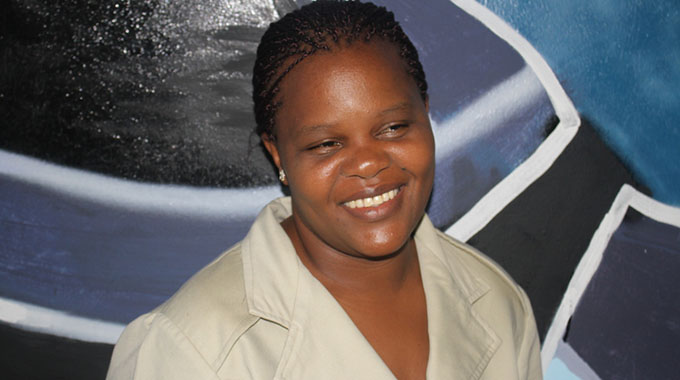 The ManicaPost
Wimbainashe Zhakata Post Correspondent
MANICALAND yesterday joined the rest of the world in celebrating the International Women's Day with a thrust to inspire women and strive for gender parity across the province.
The celebrations were held under the theme: "Time is now: rural and urban activists transforming women's lives".
This year's commemorations came on the heels of unprecedented global movement for women's rights, equality and justice which has taken the form of global marches and campaigns on issues ranging from sexual harassment and femicide to equal pay and women's political representation.
The thrust in Manicaland, among other things, was on encouraging girls and women to register to vote in 2018 to make their voices heard.
Manicaland gender council chairperson Miss Barbra Vhengedza said the province should look at various initiatives to eliminate sexual harassment and gender based violence, among other vices haunting women.
"As a stakeholders' council we are happy that we have managed to reach out to women in both marginalised rural areas and towns. We are however worried that despite all our efforts to reach out to community, incidences of gender based violence, domestic violence, sexual harassment and abuse of women and girls remain high in the province.
"Access to justice remains an issue too. The recent case of a six year-old girl who was raped, but did not receive the justice she was looking for shows that we still have a long way to access justice. All those who abuse women and girls should not go scot-free. Cases like these are left out and are a cause of concern to the stakeholders' council. We still have a race to win as Manicaland," said Miss Vhengedza.
Mrs Rutendo Mlambo from Rusape said the day helps to inspire confidence in women.
"The International Women's Day is a critical calendar event that we should all embrace and abide by its ideals as Manicaland. It goes a long way in boosting our self confidence as women. Sometimes society sidelines us, but that should not deter us as women. We have to fight for the recognition we deserve and work hard to fend for our families. It is through such commemorations that we feel recognised, appreciated, respected and important," she said.
Ms Memory Magaya (32), of Florida, Mutare had this to say: "This is an important day for women because it empowers us to be recognised as people in society. In a patriarchal system, IWD was used as a way to put women on the map, but every day is still men's day, so we still need time on the calendar to recognise women".
This year's running theme resonates with women in Zimbabwe who have been fighting very hard to empower the young women and girls to rise above restrictive negative cultural and traditional practices.
Some of the cultures and traditions often resulted in early marriages and sexual abuse of women.
The Multiple Cluster Indicator Survey (MCIS) of 2014 reports that 32 percent of women in Zimbabwe aged between 20 and 49 years were married off before the age of 18.
According to the United Nations, IWD is an opportunity to consider how to accelerate the 2030 agenda, building momentum for the effective implementation of the Sustainable Development Goals (SDGs), especially goal number five – to achieve gender equality and empower all women and girls and goal number four – to ensure inclusive and quality education for all and promote lifelong learning.