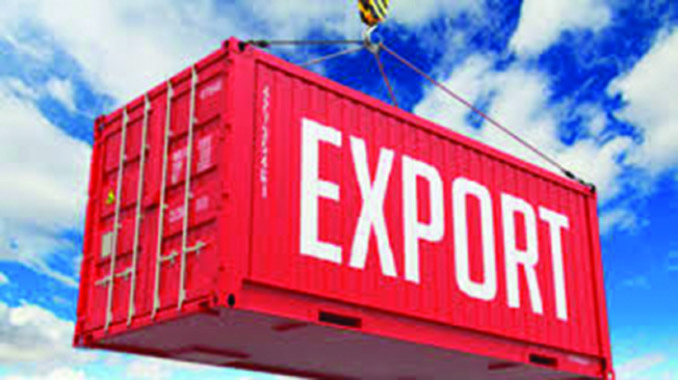 The ManicaPost
Cletus Mushanawani
News Editor
THE country's Eastern region is ideally positioned to meet growing international demand of fruits and vegetables as well as increasing Zimbabwean products' footprints on the international arena, the country's export promoting board — ZimTrade — has said.
Due to the province's export potential, ZimTrade has opened an office in Mutare, which will also cover Masvingo province.
This comes at a time when the country is pushing the devolution agenda.
ZimTrade's Eastern region development officer, Mr Admire Jongwe, said leveraging on the proximity to Mozambique, the regional office will act as the bridge between Zimbabwean companies and the Mozambican market.
"To illustrate the potential in Manicaland and Masvingo, at least US$200m worth of key niche products are exported annually from the provinces. These products are only peculiar to the two provinces. This value shows the potential of the region and this can be surpassed.
"Mutare's proximity to the Port of Beira in Mozambique provides opportunities for increasing Zimbabwe's exports," said Mr Jongwe.
Products that are exported from the region include flowers, citrus, mangoes, cotton, pineapples, sweet potatoes, avocadoes, teas, coffees, honey and sugar beans, among others.
"Fresh vegetables are also exported to various international destinations. Herbs, baobab products and capsicum products like paprika and chillies are also produced in the Eastern region of the country," said Mr Jongwe.
According to the 2019 Trade Map, Zimbabwe's exports to Mozambique amounted to US$354,3m against imports of US$90m.
The exports consisted of US$94million worth of processed foods, while building and construction accounted for US$48,5million. Agricultural inputs and implements accounted for US$23,6million. Zimbabwean exports of value-added goods to Mozambique were dominated by sugar and sugar confectionery, tea and coffee, paper and packaging as well as timber.
"Considering the good political relations between Mozambique and Zimbabwe, the ZimTrade Eastern region office will help foster trade relations between the two nations and help improve Zimbabwe's exports to Mozambique and beyond.
"Both Zimbabwe and Mozambique are signatories to the Southern Africa Development Community (Sadc) Trade Protocol, which stimulates and encourages trade by giving one another preferential treatment in the reduction or elimination of custom duties.
"Macadamia nuts, which are predominantly produced in Chipinge, Honde Valley and Nyanga districts, are exported to China, South Africa, Thailand, Malawi and Hong Kong. Macadamia nuts account for about US$21m worth of exports," said Mr Jongwe.
The four main companies in avocadoes production and exportation are all in the Eastern region. Manicaland and Masvingo provinces also exports US$1.1m worth of bananas to South Africa and Zambia, mainly from Chiredzi and Chipinge.
"The table bananas exported by Zimbabwe are tastier than those from our competitors in the regional markets.
"The regional office will work with farmers in adding value to their products so that they earn more in export markets. By value adding the bananas into powder and chips, the Eastern region can improve its contribution to the fiscus.
"Timber grows well in the Eastern Highlands and the exotic plantations constitute the greatest proportion of the country's timber exports. Timber accounts for more than US$15 million and the main export destinations are Botswana, Zambia, South Africa, Malawi and Mozambique," he said.
On tea and coffee production, Mr Jongwe said: "Manicaland also has the potential to surpass US$50m worth of tea and coffee exports. Currently the coffee and tea exports are valued at approximately US$31m and US$7m, respectively.
"Key export destinations of tea include South Africa, United States of America, United Kingdom, Russia and Germany. Zimbabwean coffee has been exported to the United States of America, Germany, France, Italy and Japan.
"Tamuka MuZimbabwe is a prime coffee brand that is sold in Sweden by Nepresso. This coffee is predominately produced by small-holder farmers whose quality has attracted the established coffee blender," he said.
Mr Jongwe said the vast opportunities in Manicaland and Masvingo require strengthened linkages between local businesses.
"To harness the potential in the two provinces, we need to ensure a deliberate effort to develop capacities of local companies as well as link them with buyers in regional and international markets. To ensure speedy growth of exports from the two provinces, the ZimTrade Eastern region office will develop export clusters along areas of competitive and comparative advantages.
"These clusters will accommodate out-growers so that they can help increase production of the various commodities. Established companies like Tanganda, Ariston, Zimbabwe Coffee Meal and Tongaat Hullet have thriving outgrower schemes that have boosted their exports as well as those of the respective provinces," said Mr Jongwe.