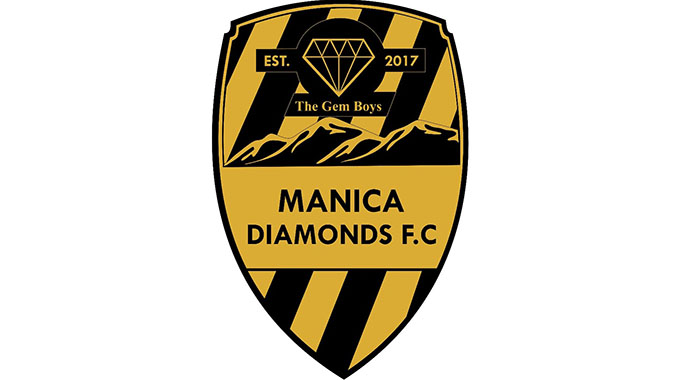 The ManicaPost
Ray Bande Senior Reporter
MUTARE'S flagship football outfit for the 2019 season – Manica Diamonds – will unveil the 30 players they have signed on Monday amid high expectations of a list that includes a galaxy of stars that are on demand on the local market.
The Gem Boys club chairman Masimba Chihowa confirmed that they would be unveiling their players on Monday ahead of the start of season preparations.
The former Fifa panel match official said their players from last season make up the bulk of the players they have signed.
"We are going to officially unveil the players that we have signed on Monday. We have gone through the process of negotiating contracts and we are happy that we have managed to get almost all that we wanted from the market.
"Yes, there might be some players that we wanted but could not land their signatures but we are happy with the squad that we have assembled. I can proclaim with confidence that this is going to be a highly competitive squad.
"I think the only important aspect to note is that we have managed to fuse a number of new players from other Premiership clubs as well as those that we had from last season. In fact, those we have from last season make up the bulk of players that we have signed for the 2019 season," he said.
In a separate interview, Manica Diamond's executive member Lloyd Chinawa said they had also roped in a few players from Division One.
"We have a few players that we took from Division One clubs. What I can assure you is that we have assembled a team that can beat any other team in the Premiership on any given day.
"We prioritised talent and experience more than anything else in our approach.
"We are looking forward to an exciting 2019 Castle Lager Premiership season," said Chinawa.
It is now no secret that Manica Diamonds have been chasing some big-name players since their time in Division One.
Although they have been going about their business in silence, playing their cards close to the chest, sources within the club have confirmed that a number of players from other Premiership clubs have joined the diamond miners.
While the domestic football family waits with bated breath for the official unveiling of a potentially formidable outfit on Monday, several names that include FC Platinum's Marshal Mudehwe, Harare City's Pritchard Mpelele and Black Rhinos goalkeeper Ashley Reyners have been linked with the Mutare diamond miners.
However, it appears Manica Diamonds failed to get Mutare born Premiership players after speedy winger Phineas Bamusi who reportedly returned to Caps United while Warrior's fringe player Liberty Chakoroma is reported to have opted to stay at Ngezi Platinum Stars.
Football in Mutare will finally benefit in a big way from mining operations in Chiadzwa after the formation of Manica Diamond FC, a complete Mutare based outfit that is being sponsored by the Zimbabwe Consolidated Diamond Company (ZCDCD).
Manica Diamond played in the Eastern Region Division One League in the 2018 season where they emerged champions and secured the sole Premiership promotion ticket.
Since the discovery of diamond deposits in the Marange area and the subsequent extraction of the precious mineral, only Buffaloes have somewhat benefited from operations in Chiadzwa through piecemeal donations from the now defunct Mbada Diamonds company.
Back then, Mbada Diamonds company, which has since been disbanded, found it prudent to fund a once off football tournament that ran for less than three months and involved all teams in the top flight league – the Mbada Diamond Cup – than finance a team that would be based in the eastern border city and partake in the league for the entire season.