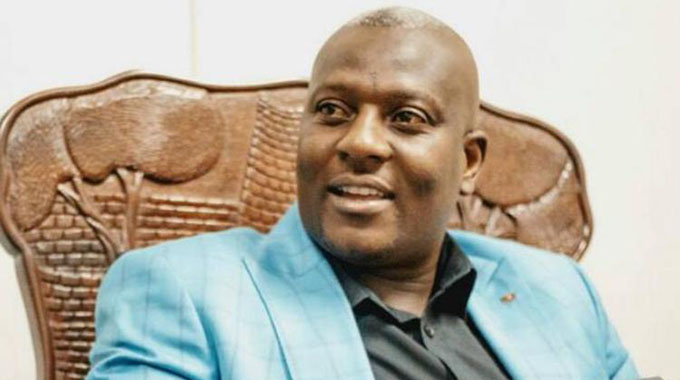 The ManicaPost
Ray Bande Senior Reporter
THE Zimbabwe Consolidated Diamond Company has allayed fears that their flagship community social responsibility project – Manica Diamonds FC – will be disposed of at the end of the 2019 Castle Lager Premiership season.
Word doing rounds in football circles in Mutare and beyond is that ZCDC – the principal sponsors of Manica Diamonds – are highly likely to withdraw sponsorship from the sole top-flight league side in Manicaland province owing prohibitive costs of bankrolling a club in the domestic Premiership.
The current harsh economic environment that has seen the State owned diamond producing firm reeling under minimal capacity utilisation and battling to maintain core business has fuelled speculation that the football club could be deemed excess baggage as the company fights to keep head above water.
But ZCDC spokesperson Sugar Chagonda, who is also a Zifa board member, told Post Sport this week that there was no grain of truth in rumours that the company would immediately withdraw sponsorship from the club.
The veteran public relations practitioner noted that the plan had always been there to let Manica Diamonds football club sustain itself through income generating ventures as well as widened corporate partnership but that was still work in progress.
"It is not true at all that we as ZCDC are immediately withdrawing sponsorship from Manica Diamonds football club. Yes, there has been speculation around that but it is not true at all.
"If anything, we as ZCDC are happy with the value that the club has added to sports entertainment in Manicaland as well as job creation. This is one of our many community social responsibility projects that we are really happy about.
"We are all aware that the plan has always been there to let the club finance itself at some point. The idea is that Manica Diamonds football club must not cease to exist even if ZCDC closes shop. It is something that was mooted during the formative stages of the club. In fact, that is one of the mandates given to the executive of the club and work is in progress along those lines," said Chagonda.
On the field of play, Manica Diamonds has not disappointed given that it is their debut season in the competitive Castle Lager Premier League.
On Wednesday, the team played entertaining football at Vengere Stadium when they brought Triangle FC's 14 match unbeaten run in all competitions to a screeching halt.
Goals from Stanley Ngala, Takunda Jefrey's brace and Kuda Gurure were enough to send the crowd singing 'Nhumwa, Nhumwa uri nhumwa' as fans praised caretaker coach Johannes Nhumwa for impressive results the club suddenly started posting after coach Luke Masomere was shown the exit door.
Chagonda thanked football fans in Manicaland for the support they were giving to the club.
"We want to thank the people of Manicaland for the support they are giving to the Gem boys.
"Their invaluable support has proven to be a morale booster to the club," he said.