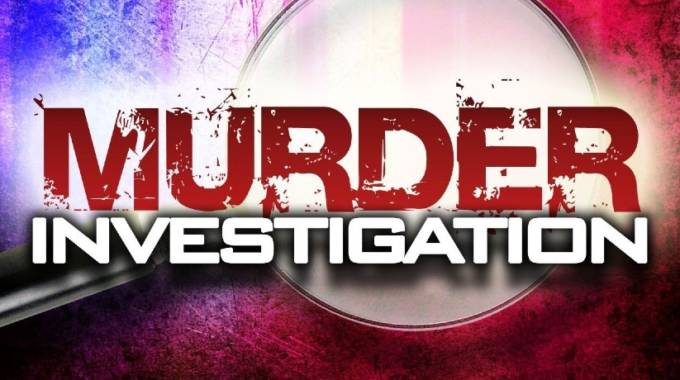 The ManicaPost
Ray Bande
Senior Reporter
A seven-year-old girl and her five-year-old sibling will live with the memory of their mother's gory death after they saw their father butchering her with an axe.
The incident that took place a fortnight ago in Hobhouse, Mutare, saw Innocent Mujeni (39) striking his 38-year-old wife — Ms Vimbai Muchinganwa — just below the left ear and on her neck.
He was arrested in Nyazura last Saturday and has since appeared in court on initial remand.
Police confirmed the development and said investigations were in progress.
When The Manica Post visited Mujeni's home last week, the story was still on everyone's lips in the sprawling suburb.
It is believed that the unrepentant Mujeni, who was once jailed for murder and fraud, must have sought to secretly bury Ms Muchinganwa to conceal the crime as he bought a pick and a shovel after killing her.
Ms Esther Makota, wife to Mujeni's brother, was in the next apartment when the incident happened.
Ms Makota told The Manica Post that Mujeni spent the whole day alone in an unfinished cottage at the same property prior to committing the crime.
She said after committing the crime, the accused went about his normal duties at home the next morning, including briefly serving customers at their tuckshop while his wife's body was in their bedroom, covered with blankets.
"This incident happened last week on Saturday night. I heard the children crying, but it was not long before they went quiet. I thought whatever was the problem had been resolved and went back to sleep.
"The next day, I saw him opening their tuckshop and serving some customers. I asked him about his wife's whereabouts and he said she had gone to Chikanga Market to buy clothes for the kids.
"He later closed the tuckshop and said he was going to buy a pick and a shovel since he wanted to travel to his rural home to mould some bricks. He had sent his two children to their maternal grandmother's place in the nearby Destiny suburb.
"When the children came back home around midday, they told me that their father had struck their mother with an axe. This shocked me and I went to Chikanga Police Station and made a report.
"Police officers came and found the door locked. They said they could not open the door without any close relatives of the occupants. When the police left, Ms Muchinganwa's mother (Mrs Jessica Muchinganwa) arrived.
"She force-opened the door, only to find her daughter's body covered with blankets with some crates of eggs and groceries carefully placed on top, ostensibly to give a picture that there was nothing underneath," she said.
Ms Makota added: "I was made to understand that in his former marriage, he (Mujeni) strangled his child to death and spent about seven years in prison. He returned to jail for another two years behind bars after some botched financial transactions."
Ms Makota told The Manica Post that Mujeni and his wife had endless fights emanating from his reckless usage of the tuckshop funds.
"I am not sure what triggered the last conflict between the two, but they always had fights. They would quarrel and fight until all neighbours came out of their houses. The main challenge was that Mujeni would demand money for beer and drugs, while the wife resisted," she said.
When our news crew arrived at Mrs Muchinganwa's place in Destiny where mourners were gathered, close relatives were having a torrid time to comfort her as the distraught woman would occasionally pass out.
After being granted permission to talk to the Grade Two child who witnessed the incident, the visibly traumatised girl said: "My father was drunk when he came home that night. He smashed some eggs and mum tried to restrain him.
"He took a cloth and stuffed it in my mother's mouth. My sibling and l started crying and our father threatened us with an axe. He instructed us to keep quiet.
"He struck my mother twice with the axe. The next morning, he told us to go to our grandmother's place under strict instruction not to say anything to anyone about what had happened," she said.