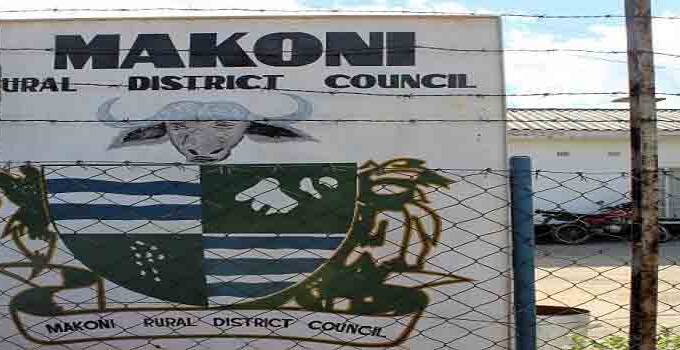 The ManicaPost
Lovemore Kadzura
Rusape Correspondent
MAKONI Rural District Council will prioritise roads infrastructure, clean water provision, health and education services for its 2024 financial year.
The local authority has since embarked on a consultation process and has set up teams to gather residents and stakeholders' input in the districts' 39 wards.
Makoni RDC's chief executive officer, Dr Edward Pise told The Manica Post that the local authority will not only rely on its internally generated funds, but on funds from Central Government for devolution, as well as the Zimbabwe National Roads Authority (Zinara) funds.
Dr Pise said the budget will focus on road maintenance and opening up of new roads, especially in resettlement areas such as Headlands where navigation is still difficult.
"We are in the midst of consulting stakeholders to make sure that all views are captured and considered. In Headlands, there is need to open up new roads because the current road network is so poor.
"Before the land reform programme, the only trafficable roads led to farms, but with resettlement, we have to open new roads for the easy movement of inputs and outputs. A good road network is a key enabler of agriculture.
"Another area that will be prioritised is the construction of three clinics for people to have easy access to medical facilities. Pregnant women and sick people should not walk long distances to access clinics. We will construct Mapere Clinic in Makoni North and finish Chiropa Clinic in Headlands. Musasa Clinic in Headlands will also be constructed.
"Schools that were affected by hailstorms such as Katsenga and Dzvairo will also be catered for in the budget because parents cannot afford the cost of repairs," said Dr Pise.
Turning to water, hygiene and sanitation, Dr Pise said his council will allocate enough funds for the maintenance of over 1 500 boreholes and the rehabilitation of the Nyazura township water infrastructure.
"We will maintain over 1 500 boreholes around the district as it is our endeavor to see to it that every resident has access to clean and safe water to curb the spread of waterborne diseases. We will make sure that every borehole is functional and breakdowns are attended to on time.
"Our parent ministry (the Ministry of Local Government and Public Works) has taken over the Nyazura Water Project where the old infrastructure is being replaced. Nyazura is one of the fastest growing urban centres in the province and the water demand has increased. Water challenges in Nyazura will now be a thing of the past for over 2 000 residents," said Dr Pise.