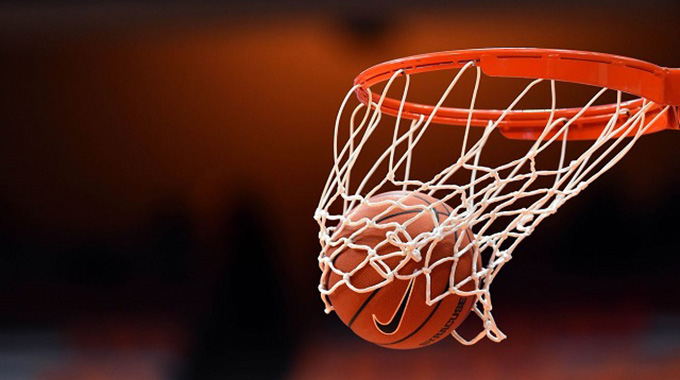 The ManicaPost
Joseph Tendai Magacha, Correspondent
Mutare Boys' High has become the new home for Manicaland Basketball Association after its migration from Railton Club.
Mutare Teachers' College basketball teams have joined this league.
I would like to thank my predecessor, Sports Director (Ms V. Mhindurwa) for initiating the teams' league trajectory and the principal (Mr Mutubuki) for agreeing to carry the financial burden against a backdrop of a debilitating economic environment.
This made it necessary for me to visit the only school I have ever taught as a qualified secondary school teacher.
My few visits to Mutare Boys' High have always evoked mixed emotions in me.
On reaching the hostel area, I noticed that there is now a school bus shed on the Crawford side of the hostel. I used to be the hostel master of Palmer.
As I prodded on, and came across the school squash court, which I am informed was transformed into a fowl run in the recent past.
If we have a squash association in Mutare please adopt this rare orphaned important structure after discussion with the school administration.
After going past a workers' compound I noticed that what used to be a swimming pool has just become a gaping waterless crater.
My mind raced back to the good old days when I was a fitness enthusiast, when I could wake up at 5.00am, jog up to Old SASU (popularly known as the Medical Centre then) and back and take a dip in the swimming pool and then take a shower, have breakfast and then inspect the learners in Palmer Hostel accompanied by a prefect.
My surprises were not over yet as I was confronted by another one as I saw what used to be tennis courts, which have been overgrown with weeds and a few trees! I thought these courts could be reconstructed into multi-purpose courts.
The school may not be able to go it alone.
Maybe part of the provincial devolution budget could be used to do the job if the stakeholders agree to turning the school into a provincial centre of sports excellence.
Then I arrived at Rec Centre, as it was known during the days of old. Nothing much has changed except that the ladies' bathrooms seem to be out of order.
Ladies had to move some distance away from the centre to be changed.
It is at Recreation Centre that  met Mr I. Sibanda, a teacher from Pamushana High in Masvingo Province.
This school has captured the attention of sportswriters and administrators by winning the Coca-Cola soccer competitions.
I understand that their able former head, Mr Madhuku, has left school administration to become a legislator.
Mr Sibanda's mission was to identify basketball talent and offer sports scholarship and nurture this talent. For his efforts, he appeared to have identified one Form 3 young lady from a local high school who is playing for a local ladies' team in the league.
This idea of a rural high school sending a scout to identify talent in this province excited me. Although I thought he was fishing from the wrong pond.
It should have been tertiary institutions like teachers' and polytechnic colleges and universities who should be scouting the leagues and offering half and full scholarships and affirmative recruitment for talented sportspersons.
High schools should identify talent in the primary schools.
Primary and high schools with boarding and sports facilities like Chancellor, Girls' High and Boys' High should be allowed to recruit teachers who are qualified coaches in various sports codes like Tonderai Shasha, who is a good basketball coach and administrator and a product of Mutare Boys' High should not continue to wallow and underutilise skills in some rural primary school.
Teachers who are qualified sports coaches add a lot of value to schools' sports teams.
It is no longer enough to have a diploma or a degree on the competitive teaching job market.
I was happy to be informed that former national basketball and the Mercenaries Coach Innocent Stolz (Sithole) is coaching the Shumbas basketball team.
Those in the know are aware that the Mercenaries basketball team has just returned from an African tour of duty in South Africa where they did not just represent Manicaland but Zimbabwe.
I hope coach Stolz will restore Mutare Boys' High's reputation as provincial basketball champions.
That was the period when Vince Levin, the Mathematics teacher, used to coach the MBHS team while their rivals Hartzell were coached by Teddy de Wolf.
Old Mutare used to boast players like Taipaneyi while MBHS had the likes of Nanchito and later Ignitious Majore.
The most memorable tournament for me was the one in which we defeated the Admire Masenda-coached St George's in the Leyland Shield semi-finals when we had another Nanchito and Solomon Chanakira who was offered a scholarship by Prince Edward High soon after the tournament.
I understand he is now in the States.
Our secret weapon was playmaker Percy Dzvova whom we had not played until the semi-finals.
He destroyed St George's single-handed. We were unlucky not to lift the Leyland Shield but we made a name for ourselves in basketball circles.
I would also think that rugby and cricket unions can also make MBHS a centre of excellence and improve the sporting facilities at this great institution.
Before I rest my case I would like to challenge all sports unions to train Physical Education and Sport and Mass Displays student teachers' as referees and coaches in their different sports codes for a nominal fee so that they can become their foot soldiers in both primary and high schools in this province and country.
Whenever there are major competitions in the province these students should be involved in various capacities.
I applaud the active role Mutare Old Boys Association is playing in developments at the school. Keep up the good work you are doing, SHUMBAS!
Joseph Tendai Magacha is the Sports Director at Mutare Teachers' College