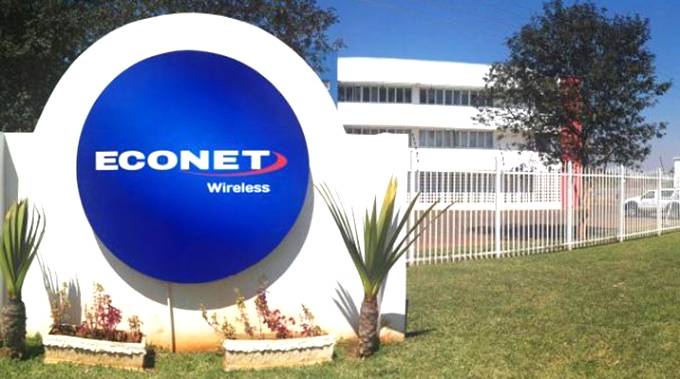 The ManicaPost
Ray Bande Senior Reporter
MOBILE telecommunications giant Econet Wireless is set to construct 500 three bed-roomed houses at West End Farm near Nhedziwa Business Centre in Chimanimani for survivors of Cyclone Idai.
Chimanimani district development officer Mr John Misi confirmed the move and said each family is set to get a standard three-bedroomed house that is electrified.
He said Econet was mainly targeting those who lived in the remote parts of Chimanimani district and lost their houses during the severe cyclonic storm.
"Econet will build 500 houses for people whose houses were destroyed in rural communities here. The three-bedroomed houses will be standard electrified houses where a family will have a one hectare yard. The area where the houses will be built has already been identified.
"I cannot give time frames on construction work but I can tell you that work has already started in terms of mobilising resources and soon construction work will start.
"At the same time, there is a separate project where the same company (Econet) is targeting 5 000 partially destroyed houses for rehabilitation or repairs in the entire Chimanimani district," said Mr Misi.
The Chimanimani district development officer said the mobile phone network provider has already started rehabilitating some houses that were partially destroyed in Rusitu Valley.
"We have got people whose houses were completely destroyed. We have people whose houses were partially destroyed and we also have people whose houses are still at risk. For those people whose houses were partially destroyed we are happy we have 30 households in Chikukwa where Econet is already on the ground helping in repairs,'' he said.
But for those whose houses that were completely destroyed in Ngangu, council is going to give them some stands, with Nhedziwa as a possible relocation site.
"We have over 600 stands in Nhedziwa that we identified and they are enough to cater for people who lost their houses. The place identified for relocation in Nhedziwa is different from the place where Econet will build the 500 houses.
"In terms of where people are going to be relocated, we have already identified the place to relocate them. We also have another place in Ngangu called Greenmount. The topographical surveys were done,'' said the district development officer.
He added: "However we are being told that there is need for a lot of work in terms of surveying compared to Nhedziwa. Nhedziwa does not need a lot of survey works and resources but Greenmount is ideal for people whose livelihoods are attached to Chimanimani. In terms of space where people are going to be relocated as Government we have done that swiftly.''
"The thrust by Government is to build back better houses. This is the reason authorities are following proper physical planning procedures and topographical survey demands.
Mr Misi said currently, survivors who lost their houses are still in camps where tents were erected.
"We have established four camps in the district. We have got Arboretum Camp, which has 58 households, Nyamatanda camp which has 30 households, Garikai Camp with 83 households and we also have Kopa Camp with 34 households but currently it is not yet formalised. We want to clean the list
"We have opportunists, who want to take advantage of the situation thinking that by getting a tent and staying in the Kopa camp they will automatically get a proper house. We are going to clean up the Kopa camp and we will be left with those that genuinely need assistance. In fact, we are going to relocate the camp because it is near the business centre and it is dusty," he said.
Government and its partners in Chimanimani are still providing food assistance to people living in camps.
"We are still giving support in terms of food assistance to our people in the four camps. During the emergency everyone needed assistance but now people are being given food monthly in their respective camps," said Mr Misi.