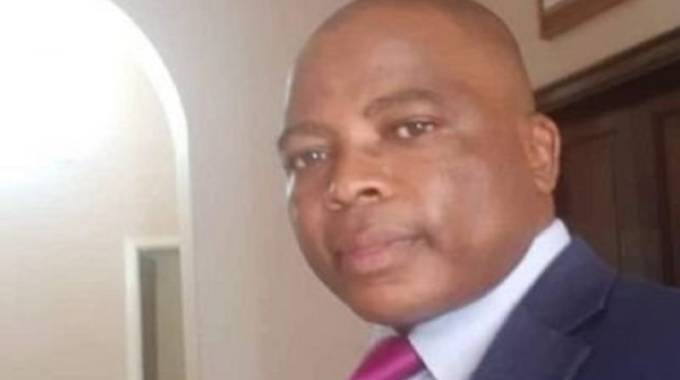 The ManicaPost
Lovemore Kadzura
Rusape Correspondent
THE controversial attempts by the Anglican Church to privatise its top performing boarding schools in Manicaland Province has suffered a major blow following the resignation of one of its influential education commissioners from all church appointed posts, The Manica Post has learnt.
Mr Charles Mukaronda who was an education commissioner under the Diocese of Manicaland, and also sat on the boards of St Catherine's College in Rusape, and St David's Bonda as the deputy chairperson tendered his resignation recently.
The Harare-based businessman who operates a number of private schools also hails from St Faith's Mission community where he is also a former student.
The St Faith's community, and former students have mounted fierce resistance to maneuvers by the church to privatise one of the country's best public schools.
The Anglican Church was pinning its hopes on Mr Mukaronda to convince St Faith's community to embrace privatisation, but sources told this publication that he has joined the community to resist the move.
In his resignation letter addressed to Bishop Eric Ruwona which The Manica Post has in possession, Mr Mukaronda said he was stepping down due to 'competing demands' which renders him conflicted.
"Resignation as Education Commissioner; Board of Governor, St Catherine's and St David's Bonda . . . I hereby tender my resignation from the above-stated with immediate effect. My decision to give up the above posts has largely been motivated by competing demands at my behest, rendering me conflicted in the activities I find myself engaged in.
"I remain a dedicated Anglican member with my passion in education, and will forever be passionate about contributing for the betterment of my fellow Zimbabweans at large. I thank you for affording me the time to work with my fellow esteemed colleagues, and your good office. I will forever cherish the frankness that characterised our engagements. May God bless the Anglican family," read Mr Mukaronda's letter.
Anglican diocesan registrar, Mr Ashel Mutungura said: "I do not know about his resignation. I am hearing it for the first time. His resignation does not affect us, there is no impact whatsoever. The church is not an individual, it is an institution which has been there since time immemorial.
"We are here today, but tomorrow we will be gone, and new people will come in. We do not know his reasons for leaving. Anglican schools are private already, and what we are doing is changing the model of operations. You don't privatise a private entity."