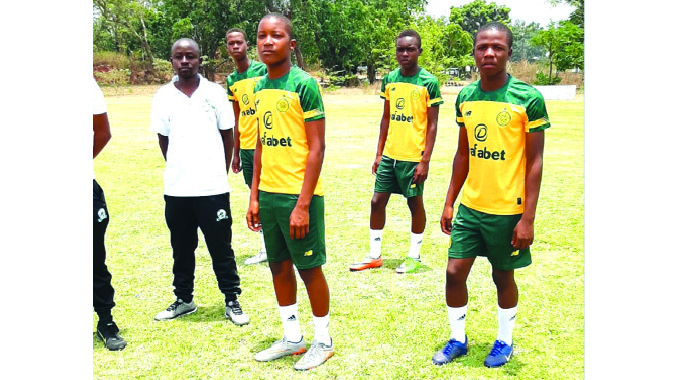 The ManicaPost
Ray Bande
Senior Reporter
MANICALAND'S Juniors' of Excellence (Majesa) have earned recognition after two of their players — Leon Takunda Mukonya and Nigel Musamba — were invited to join the national team camp ahead of the Cosafa Under-17 games in South Africa.
Zifa recently released a list of 34 players from different clubs and academies around the country. These players will carry the national flag during the regional junior football competition.
The selection of the 34 is part of the build up towards the tournament in South Africa's Nelson Mandela Bay from November 19 to 29.
The academy's director, Charles Chave, thanked stakeholders for the recognition.
"Two of our players have been called up for national duty. This is exciting news for us as we are less than a year old. It shows the confidence we have created among stakeholders.
"It is also a result of the hard work we have been putting into the project. We are really grateful and hope to continue enjoying a good working relationship with all the stakeholders as we grow up in this trade," said Chave.
Majesa technical director, Sammy Kabwe said, "We have no doubt that we will provide more players to different national team age groups judging by the talented youngsters in our books.
The good thing is that the youngsters themselves, together with their parents, have shown an exceptional level of dedication and determination."
The Mutare-based junior football talent nursery's professional approach to football administration has so far earned the respect of authorities in the game.
After its formation and subsequent launch at a Mutare hotel, Majesa became the first properly registered football academy in the province early this year.
Majesa recently showed their human side when they became the first Manicaland football institution to render support to their players by providing food hampers at a time when top-flight league football teams had long forgotten how their players were managing during the Covid-19 lockdown period.