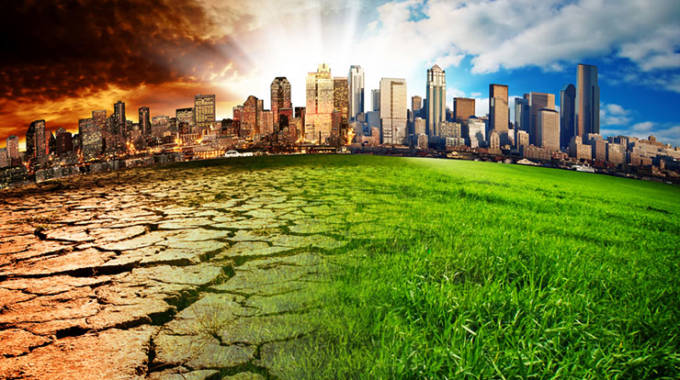 The ManicaPost
Ray Bande
Senior Reporter
GOVERNMENT has set the ball rolling in the process of mainstreaming climate change in relevant development frameworks.
Speaking during a two-day workshop for heads of Government departments at Troutbeck Resort in Nyanga last Thursday, Ministry of Environment, Climate, Tourism and Hospitality Industry permanent secretary Mr Munesushe Munodawafa said they are now working on legal frameworks to enable adaptation of climate change-sensitive development processes.
"My Ministry is working on a climate change legal framework that will offer the country an opportunity to consolidate aspects of a climate change response, including United Nations Framework Convention on Climate Change and its Paris Agreement reporting requirements that cannot or might inadequately be covered by amending existing statutory instruments plus enacting additional regulations.
"It is all evident that the world is going green and that eventually those business that pursue green growth pathways will have the cutting-edge advantage. I, therefore, implore you, distinguished heads of ministries and sectoral heads, to begin to programme in that direction," said Mr Munodawafa.
The latest development comes at an opportune time when the Government is devolving its structures underpinning development.
To this end, policy makers and sectoral heads were identified in the country's Stocktaking Report for National Adaptation Planning as being key enablers for championing the integration of climate change in development planning frameworks hence their enhanced knowledge on climate change is important.
Heads of Ministries underpinning vulnerable sectors of the economy such as Energy, Agriculture, Health, National Housing, Local Government, Transport, Mining, Women Affairs and Public Service, among others, were identified to integrate climate change in planning processes.
The workshop was aimed at sensitising policy makers on the country's vulnerability, with a focus on the economic sectors and training policy makers on the mainstreaming agenda as well as sensitising sectoral heads on the climate change agenda.
Some of the heads of Government departments that attended the workshop include permanent secretary in the Ministry of National Housing and Amenities Engineer Joy Makumbe, permanent secretary in the Transport and Infrastructural Development Ministry Engineer Theodius Chinyanga, acting permanent secretary in the Ministry of Women Affairs
Mr Francis Gondo, representatives from Ministry of Public Service, Labour and Social Welfare, Ministry of Mines and Mining Development, Ministry of Lands, Agriculture, Fisheries, Water and Rural Resettlement and Ministry of Local Government, Public Works and National Housing.