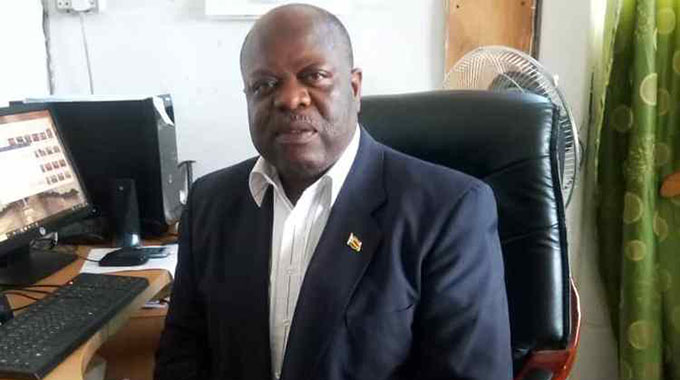 The ManicaPost
MAGAMBA Training Centre once again celebrates its 21st annual graduation in pursuit of the national socio-economic transformation agenda. This year's graduation theme is:
"Infrastructure and Curriculum Expansion For Accelerated Economic Development: The Triple P. Approach.''
Manicaland Training for Enterprise Trust is an organisation that is run by a Board of Trustees that advises Magamba Training Centre on issues pertaining to training in response to community needs.
We cherish outside organisations hence the need to embrace private organisations for infrastructure development for youth transformation.
The college`s thrust and mandate is to provide entrepreneurial, life and vocational skills training to the unemployed, vulnerable, out of school and disadvantaged youths.
The college whose parent Ministry is the Ministry of Youth, Sport, Arts and Recreation  follows a strict student disciplinary code in its endeavour to mould responsible and patriotic youths who should contribute to the success of the Transitional Stabilisation Program (TSP) to be launched soon.
This mode of training dubbed Training for Enterprise Development has called for a paradigm shift in the traditional training methodologies as focus now is on providing second chance education by training a hands on cadres who are self-reliant, innovative, business minded and capable of making use of opportunities around them.
Projects and productivity
During the course of the year, we managed to initiate and accomplish some projects. We are proud to have introduced the Diploma In Agriculture With Specialisation In Tobacco Production and a Special Certificate In Agriculture With Specialisation In Tobacco Production in May to add onto the Diploma In Agriculture that was started last year in September.
The current enrolment for the diploma programmes are as previously stated.
The Special Certificate In Agriculture With Specialisation In Tobacco Production has an enrolment of 21students comprising 9 males and 12 females. Through triple P approach, together with BATZTET, we managed to install a tobacco 2-hectare drip irrigation system as well as build tobacco curing and handling facilities, which will be commissioned on the graduation day.
Principal's message.
Congratulatory message
On behalf of the MTFET board, management, staff and students we would like to congratulate the following board members for being elevated to higher offices namely our patron Advocate Magosvongwe to the post of The Permanent Secretary Local Government And National Housing, Hon. Judge Justice Mwayera for to the post of the High Court Judge for Manicaland province and Prof. Tagwira to the post of The Permanent Secretary for the Ministry Of Higher and Tertiary Education.
May your lights continue to shine.
Message to the graduating students.
The transformation period is over now to the graduating class.
As you get certified today Friday the 9th of November 2018 you are changed persons in the communities you come from.
The nation, parents and yourself invested in cash and kind to your success therefore it is time you return.
Your returns are expected to be in the form of continued discipline, commitment and dedication to your future as developed and nurtured during the two years that you were in school.
The skills you have acquired are for the community and national development so exportation of such is just but a last resort.
Exodus 20:9 says 'Six days though labour, and do all thy work", showing that nothing comes for free.
One has to work for a brighter life. Wish you the best in your endeavours.
Congratulations, Amphlope, Makorokoto.