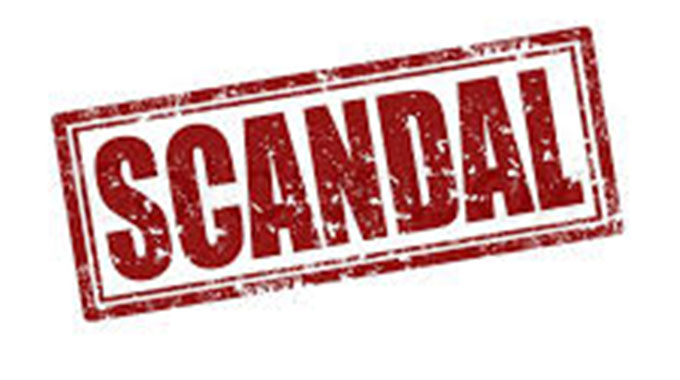 The ManicaPost
Tendai Gukutikwa
Weekender Correspondent
THE thought of getting cheated on is a tough pill to swallow. 
Dealing with the aftermath might be even worse as the only thing worse than a broken heart is a heart that was broken by a lying cheater. 
This is the situation that a Penhalonga man finds himself in after catching his wife pants down with a man of cloth last week. 
All hell broke loose in Tsvingwe, Penhalonga on Saturday night when a South African-based man only identified as Andrew made a surprise visit to his residence after getting wind of his wife, Juliet Chipangano's alleged affair with Madzibaba Biggie Chigunduru.
Juliet and Biggie had turned the Tsvingwe residence into their love nest, taking advantage of the closure of borders due to the national lockdown travel restrictions and Andrew's absence to enjoy their relationship.
Unbeknown to the two, they were under Andrew's radar and they were caught in their birthday suits. As the drama ensued, neighbours besieged the house to capture the cheat on camera. Some of the videos have since gone viral on social media.
Some onlookers threatened to give the cheats a thorough hiding.
When The Weekender visited the couple's residence on Monday, their house was deserted and neighbours said Andrew had taken his wife to his in-laws in Rusape and moved their children to Mutare. Interviewed neighbours and relatives said Andrew came back home after receiving a tip-off that his wife was having extra-marital affairs with various men.
"Andrew remained calm as if he had not caught his wife red-handed with her lover. He produced his phone and recorded the two as he questioned them. 
"Neighbours also took videos and people started sharing them via different social media platforms. The wife kept insisting that she was not cheating even though she and her lover had been caught naked in the couple's bedroom," said a neighbour who requested anonymity. 
A Mkodza who used to work for the couple as a driver said Andrew is based in South Africa, while Juliet manages the couple's truck business in Tsvingwe.
"We heard about the incident around midnight. There was commotion at the house as Andrew confronted the two love-birds. He was in the company of bouncers who surprisingly did not manhandle the two cheats. The bouncers only helped Juliet pack her stuff and Andrew drove her to her parents' home in Rusape. Had it been me, I don't think I would have managed to maintain such a level head.
"Andrew has been a caring and loving husband. Everybody knows that. He even bought Juliet a car and a UD truck and I used to drive that truck. Sadly she was using the money to spoil her lovers and someone tipped Andrew of her shenanigans," said Mkodza.
In one of the videos that went viral on social media, Juliet pleads her innocence. 
"We just started today my husband. We had not even done anything when you got in," says Juliet as she uses her hands to cover her private parts.
Biggie was also at sixes and sevens to explain his presence in the couple's bedroom.
Juliet's nephew, Haward Maulani, claimed to have spoken to her on Monday, two days after the incident.
He said she is safe in Rusape.
"She asked if (Biggie) Chigunduru was okay and if Andrew had not assaulted him. My aunt wants her marriage to survive this. These guys' marriage had hit turbulent waters. In fact, they were estranged, so Juliet was not cheating on Andrew," said Haward.  
Juliet's phone was unreachable when The Weekender tried to reach her for comment, while Andrew's whereabouts are unknown as he has not set foot at the Tsvingwe residence since Saturday night.