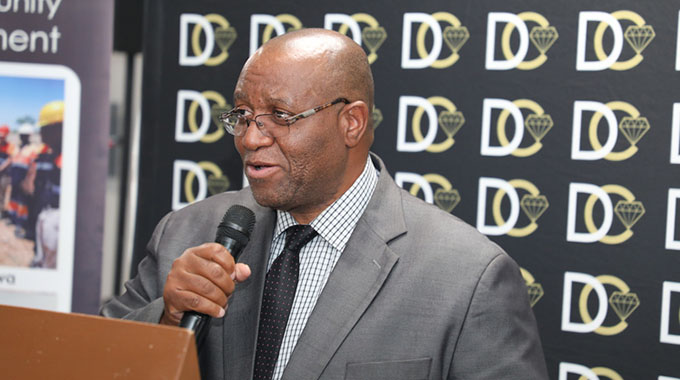 The ManicaPost
Rumbidzayi Zinyuke Senior Reporter
YOUTHS in Manicaland have been challenged to be assertive and hunt for opportunities that will unlock their potential. In an interview Zanu-PF Manicaland chairperson Cde Mike Madiro, said youths should not seat on their laurels and expect jobs to land at their feet.
"Youths are crying for jobs, but jobs do not come from heaven like manna. They must be assertive; they must be on the hunt for opportunities. They must move away from politicians who are calling for street marches when they should be helping to rebuild the economy," he said.
Cde Madiro, who is also the Home Affairs Deputy Minister, said it would take time and effort to revive the economy which was battered over the last two decades.
"President Mnangagwa has been very clear that this economy was battered and needs realigning. We need to restructure it and there is no way we can reorganise this economy without feeling the pain. If people cry for immediate comfort, we will be regressive," he said.
He said Government's Vision 2030 could only be achieved if the citizenry – the youth included – work together towards the same goal.
"For the vision of our President to be achieved, every Zimbabwean should come on board and play their part. We need unity of purpose to achieve the Zimbabwe we want.
"The vision will not succeed if we operate in our old ways, the business as usual attitude will not take us anywhere. We are in the Second Republic, and people should shun corruption. We want new heroes from the young generation to drive Vision 2030," said Cde Madiro.
He said there were plenty of opportunities for youths in all the sub sectors of the economy.
He said young people should be determined to succeed where others have failed.
"For example, tourism is booming worldwide and Zimbabwe has been rated very highly as the destination of choice.
"The Minister of Tourism recently announced that we are moving towards achieving the highest number of visitors since 2009 and we feel this is an area that can create a lot of employment opportunities."