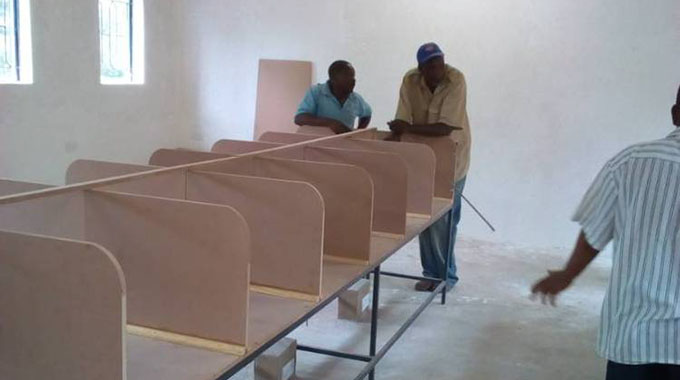 The ManicaPost
Samuel Kadungure Senior Reporter
AT the heart of Cde Mike Madiro, the Zanu PF candidate for Mutare North, lies an intrinsic desire to give the rural constituency quality infrastructure so that it grows, thrives and ascends to the next level of modernity.
With many industries key to the rural economy needing efficient infrastructure, including energy production, mining, tourism, manufacturing, agriculture, health and education, this envisaged paradigm of modernity is cure-all to Mutare North's decade-long moribund-ism.
It is a Herculean task given that infrastructure systems across Mutare North have fallen into a state of disrepair and resultantly holding back its socio-economic potential.
The roads are worn-out and impassable; schools and clinics are scattered and lack the basics and need upgrading; rural electrification is sluggish and water is scarce. The disadvantaged such as the sick, elderly and orphans are often taken care of by NGOs and a few wealthy individuals.
Cde Madiro, who is also the Zanu PF provincial chairman, is contesting against Mr Agrippa Masiyakurima Bopela (New Patriotic Front), Mrs Makai Maudy Ngonidzashe (Zimbabwe Partnership for Prosperity), Mr Pedigree Matara (People's Rainbow Coalition) and Mr Godfrey Munyamana (MDC Alliance) to take over the seat from the incumbent Cde Batsirayi Pemhenayi, who has stepped aside.
Mr Pemhenayi withdrew his candidacy recently to pave for Cde Madiro.
Cde Madiro has set the ball rolling.
He sunk boreholes, facilitated rehabilitation of roads, built schools, clinics and ablution facilities for churches and building capacity, skills and resilience of farmers in Mutare North.
"This constituency is backward and neglected. My vision is to develop it into a model constituency in Manicaland. I am the people's man, and the electorate, during my tenure, will enjoy and never regret about my representation. They will for the first time enjoy what it means to be represented. My thrust is to create an enabling environment where people unleash their capabilities to the fullest. I will create value so that constituents accumulate and circulate money to improve their standards of living.
"Major roads in Mutare were rated between poor and mediocre condition, and I am working with Government to rehabilitate them.
"I am bringing a new way of doing things, to build new capabilities and also tackling inequalities present in these settings," said Cde Madiro.
Cde Madiro said he is focusing on developing capabilities of farmers to drive the needed transformation in natural resource management and agriculture.
"In this context, smallholder and family farmers — including poor farmers — need to be a central focus of policies promoting such capabilities to support their livelihoods. Those who are held back from developing new capabilities by inequalities and exclusion — such as poor rural women and youths — also require specific policy attention.
"I am contributing to poor rural people's empowerment by building their assets, skills, and social capital to fully benefit from their sweat. I am helping address inequalities and exclusion by promoting active and inclusive rural citizenship," said Cde Madiro.
"By and large, these are women, men and youths who draw their livelihoods from managing natural resources — land, water, forests, fisheries — to produce food, feed, and livestock for their own use and the market.
There is a well-established association between deprivation and ill-health in Mutare North, and Cde Madiro is doing his best to address this.
"Work is in progress to upgrade Chitora, Zonwe and Leekul Clinics, electrify Gwindingwi Clinic and upgrade Odzi Clinic into a district hospital with a resident doctor and all-time supply of basic drugs.
"I am also sponsoring free treatment for the elderly in the constituency. We have nurses at Gwindingwi Clinic and teachers at Gwindingwi Primary, who are buying two buckets of water at the nearby business centre, and that is unacceptable. The clinic has a solar powered borehole and I have replaced the submersible pump so these loyal civil servants get clean water and lead a decent life," said Cde Madiro.