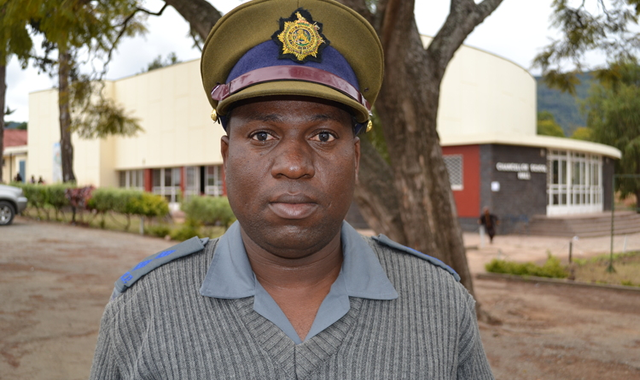 The ManicaPost
Liberty Dube Post Correspondent
TWO machete-wielding robbers recently pounced on a grocery and clothing shop in Chimanimani and assaulted the shop keeper, before robbing him of US$2 200.
Manicaland provincial police spokesperson, Inspector Tavhiringwa Kakohwa confirmed the robbery and said one of the suspects, Trust Mahwere, is a regular customer at the shop.
Mahwere and his yet to be unidentified colleague are still at large.
It is alleged that Mahwere approached the shopkeeper, Albert Chibata, pretending that he wanted to buy some clothes.
He produced a US$10 note and Chibata looked for change in a bag that was containing some money.
At around 10pm, Mahwere and his accomplice came back and inquired about a pair of shoes, claiming that they wanted to buy it.
"Mahwere, who was armed with a machete, grabbed Chabata's bag, which was holding US$2 200. The duo then vanished into the darkness," said Inspector Kakohwa.
Meanwhile, two gun-toting robbers recently pounced on a Murambi family in Mutare and got away with cash and household property worth US$2 441.
Inspector Kakohwa said, "Albert Mutsigo was sleeping in one of the cottages when two armed robbers pounced at the house. After kicking the cottage door open and gaining entry, they pointed a pistol on Mutsigo's head and demanded cash."
The duo ransacked the house and stole household goods, groceries and US$1 121 cash. The property was all valued at $2 441," said Inspector Kakohwa.
Investigations are still in progress.