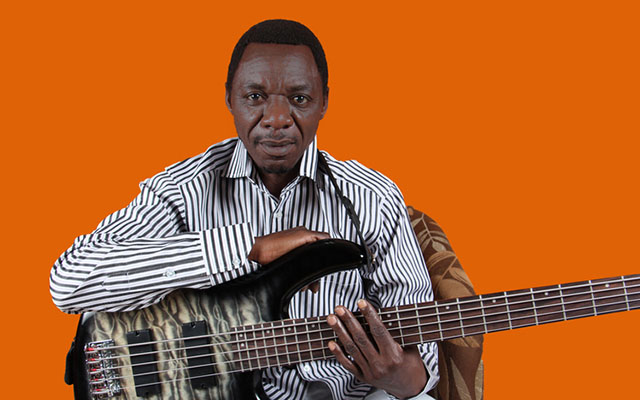 The ManicaPost
Entertainment Correspondent
SUNGURA ace Alick Macheso will take his new offering titled Dzinosvitsa kure to Mutare tomorrow (Saturday) when he performs at the rebranded entertainment hotspot The Platinum (formerly Pick and Save).
The potentially-explosive album will be unveiled to scores of Macheso's fans in the eastern border city a day after the sungura maestro unveils it officially in Harare. Songs on the new album are Chikuru kurarama, Pfuma yacho, Ndakakutadzirei, Kudzwai, Madzitete and Vane zvavanoda.
The multi-award winning artiste last released Tsoka Dzerwendo two years ago.
"Our fans in Mutare will have the privilege to feel the new project live before we travel to other cities. We are confident that our fans will love it. Our fans in Mutare have been very supportive and bringing this gig to Mutare is a way of appreciating them. Original cds of the new album will be sold at the venue," said Macheso, speaking through his manager, Lucky.
This will be the first gig since the new-look bar was renovated. The spacious venue now has exquisite braaing facilities as well as a spacey bar balcony where imbibers can buy beer and other beverages without any difficulties.
"We are looking forward to have a special launch. People should come in their numbers to witness Macheso's well-choreographed acts. This performance is special. We renovated the joint to suit every fun lover's needs," said the bar's proprietor Isau Mupfumi.
Talented musician Progress Chipfumo is expected to warm the stage for Macheso in style. The dreadlocked artiste who is currently riding high with new album Progress Check has been one of the finest musicians since weaning himself from Hohodza Band in the 1990s.
His previous projects include, Let Them Know, Progress Report and Ndinovatenda Nei.
Some of his danceable tunes include Mai Makanaka, Garwe, Kuraper Mwana and Ngwena.