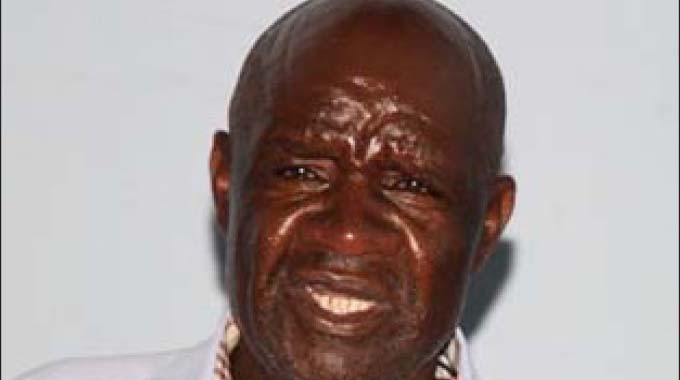 The ManicaPost
Ray Bande Senior Sports Reporter
LONG-SERVING football administrator, Tedious Machawira, is set to leave Zifa at the end of this month after serving in the country's football corridors for more than two decades.
The 68-year-old founding Zifa Eastern Region administrator, who served under chairmen Cuthbert Dube, Fungai Chihuri, Piraishe Mabhena and now Davison Muchena, joined mainline football administration way back in 1998 soon after retiring from the Zimbabwe Republic Police.
He assumed the role of Zifa Eastern Region administrator in 2001 upon formation of the regional body, a position he has held up until this day.
Zifa Eastern Region chairman, Muchena, confirmed that Machawira will be vacating office at the end of March.
Muchena said the region will have a match played in Machawira's honour.
"Yes, it is a done deal. Tedious Machawira will be leaving the Zifa Eastern Region administrator's office at the end of this month.
"He groomed us all and we really appreciate his contribution to the development of the game during his lengthy stay.
"In fact, we will have a match played in his honour. The final logistics of that match will be discussed during our impending Annual General Meeting," revealed Muchena.
His deputy, Simba Wisdom, weighed in saying selection of Machawira's replacement is already underway.
"We had some interviews last weekend after flighting adverts in the media. We will miss Machawira given his knowledge and experience in football administration.
"He was our father figure in the region. While sometimes he became unpopular as his job entailed making tough decisions, everyone in football administration respects the old man.
"We will surely enlist his services whenever his advice is needed," Wisdom said.
However, Machawira said he will only comment on the issue when he finally leaves office.
"I will certainly make a comprehensive comment after leaving office," he said.
Meanwhile, the Zifa Eastern Region 2020 season is set to get underway the first weekend of next month.
Wisdom confirmed that they have already released fixtures for the season with 16 teams.
"We have already released fixtures for the season with 16 teams, although one of them, Buhera-based Nzuma Bar, is yet to pay the affiliation fees. If that team fails to pay the affiliation fees, we will have 15 teams.
The Zifa Eastern Region is set to have its AGM on March 28.