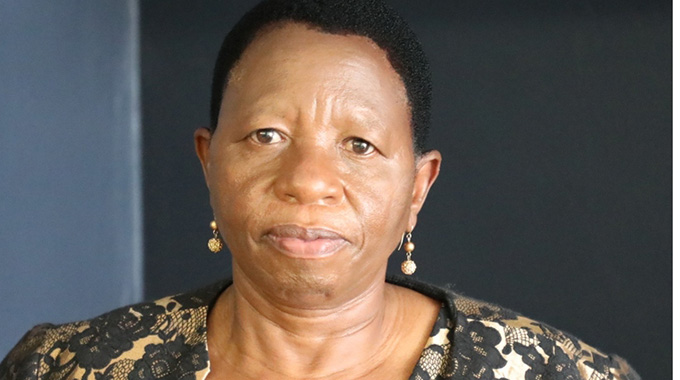 The ManicaPost
Cletus Mushanawani
News Editor
BUSINESS has called for the adherence of lockdown measures put in place by Government to ensure control of the Covid-19 pandemic as loss in production is having a telling effect on their operations.
In an interview on Wednesday, Confederation of Zimbabwe Industries regional president, Mrs Victoria Jakazi, said an extended lockdown period will adversely affect businesses as capacity utilisation is continuously going down.
Police this week tightened enforcement of the curfew, at present between 6pm and 6am, and those breaking it now have higher risk of arrest and impoundment of any vehicle they might be using.
Only essential services, and shift workers in those services going to and from work, are permitted to move during the curfew hours.
"Despite lockdown measures that were put in place by Government, there is too much unnecessary movement of people in the city.
"It should be less movement of people and more business operations. We will be shooting ourselves in the foot by the necessary movements as this might force the authorities to extend the Level Four lockdown measures.
"As industries and businesses, we are ready to ensure that the economic wheels continue turning and save jobs. Things are not looking good, but lives should be saved.
"The onus is now on everyone to play their part. Government should also find ways of ensuring that genuine businesses are allowed to operate. We have timber industries which rely on Small to Medium Enterprises and the registered ones should be allowed to operate.
"Our businesses also rely on walk-in customers and this is not happening these days due to movement restrictions," said Mrs Jakazi.
She said capacity utilisation of most companies in the province is around 45 percent.
"Some businesses are operating around 40 percent, while some are operating around 60 to 70 percent.
"On average, business capacity utilisation is around 45 percent. This is a drop compared to last December when most companies were on a rebound and operating around 51 percent. This clearly shows that the current lockdown is having a negative effect on businesses," said Mrs Jakazi.
She said the closure of borders especially on the South African side is also affecting imports and exports.
"Most industries and businesses rely on imports of spares and some raw materials and there has been a very slow movement of cargo coming into the country or going out. We are feeling the pinch of slow movement of goods especially on the imports after the closure of the South African border. Our members are waiting for a long time to get goods and spares they want for their operations.
"Exports have also declined and we hope the situation will improve as the year progresses. Most of the companies in Manicaland are into timber and farm produce exports and they rely on revenue from these exports. If exports are affected, this will have a negative impact on a lot of downstream industries," she said.
Mrs Jakazi also said the continuous rains being received across the country are also having an impact on their operations.
"Most timber and tea estates are no longer accessible due to the continuous rains.
"This has also affected production and movement of goods. Timber and other produce are no longer being transport for processing or the market on time. Some roads are now in bad shape, while some areas are completely inaccessible. This will leave some of us counting our losses as some of the produce is perishable," she said.