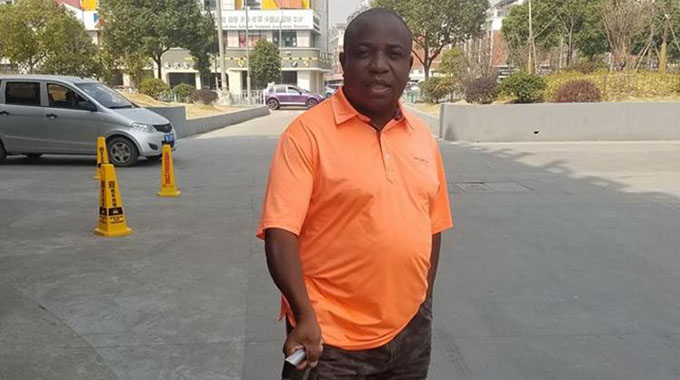 The ManicaPost
Liberty Dube Business Correspondent
MUTARE-based charity organisation Tendai Chitowa Foundation excelled at this year's national annual Corporate Social Responsibility awards held recently in Harare after it scooped the 2018 Zimbabwe Top Charitable Organisation of the year award.
The awards which were held under the theme: Fostering CSR in Zimbabwe to achieve a middle-income economy by 2030 was aimed at honouring outstanding organisations that are positively impacting on their stakeholders, the lives of communities in which they operate as well as the environments in which they operate walk away with various appreciation accolades.
They were spearheaded by Harare-based organisation Corporate Social Responsibility Network Zimbabwe.
The Foundation has behind closed doors been periodically running a $1500 bursary per term for rural school children, which has seen over 30 children benefiting.
Earlier this year, they rescued a 21-year-old disabled man Tendai Mazuro by providing a wheelchair worth $3 000. Mazuro is housed at Zororai Old People's Home, which adopted him despite his young age, as he was struggling to use ablution facilities in the Muchena area in Sakubva, where he used to stay.
The Foundation assisted ZAOGA church with building material and cash on its 58-years Anniversary in another act of charity through its community building outreach programme arm.
They also donated $10 000 to Buffaloes Football club one of the longest serving football clubs in the eastern region which recently got relegated
The Foundation which is led by businessman Tendai Chitova said: "Our philanthropic work is driven by a passionate belief that we all have a responsibility to make a difference in the community that shaped us to be who and where we are, whether rich or poor.
''Most indigenous businesspeople rarely venture into charity work but we are saying this should change.
''Why should we wait for international non-profit making organisations to only carry the burden of helping our own?
''This is our inspiration and as the old saying goes charity begins at home.
''We feel honoured and this foundation aims to expand our philanthropic work all over the country. "